Florida lawmakers are still trying to ban text messaging behind the wheel, and according to a recent University of Florida survey — Florida drivers are all for it.
According to The Alligator, about 95 percent of Floridians participating in the study say that they're in support of a ban on texting while driving. The recent study was conducted by the UF Bureau of Economic and Business Research and the Bob Graham Center for Public Service.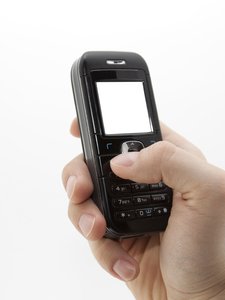 Only about 4 percent of correspondents voiced any opposition to this kind of law.
Our Naples car accident lawyers understand that both the Senate and the Florida House of Representatives are currently reviewing a bill that would do just that — ban drivers from text messaging behind the wheel. If this legislation passes, law enforcement officials would be able to write a ticket to a driver that they find text messaging behind the wheel. The problem is that this bill would only make it a secondary offense, meaning that the driver would have to be pulled over for another offense first before they could be ticketed.
"Ninety-five percent support for a ban on texting while driving sends a clear message to legislators: 'Floridians want this ban,'" wrote the author of the poll, Emma Humphries, assistant in citizenship at the Bob Graham Center for Public Service
The study was conducted by talking to residents on more than 370 landline phones in the state. The study allowed for a less than 5 percent margin of error. More than 60 percent of all homes in the state have a landline phone.
Safe driving advocates believe that Floridians support this ban because they know it has the ability to help save lives.
The truth of the matter is that these dangerous and distracting habits behind the wheel, such as cell phone and text messaging conversations, do nothing more than increase your risks for an accidents. Talking on a cell phone increases your risks for an accident by close to 5 percent. Text messaging behind the wheel raises your risks by close to 25 percent.
Each year, there are thousands who are killed in these unnecessary accidents. According to distraction.gov, there were more than 3,330 people who were killed in distracted driving car accidents in the U.S. in 2011. That's a number that has been steadily increasing in recent years. In addition to these fatalities, there were another 420,000 people who were injured.
As it sits now, Florida is one of the only states in the country that has yet to enact any kind of distracted driving law. That may be a very good reason as to why our roadways are some of the deadliest in the country.
There's never a good reason to engage in a cell phone behind the wheel. If it's that important — pull over and deal with the messages or calls. It's a move that could save lives.

Call Associates and Bruce L. Scheiner, Attorneys for the Injured, if you or someone you love has been injured in a car accident. Call today for a free and confidential consultation to discuss your rights. 1-800-283-2900.
More Blog Entries:
SWFL Traffic Safety – April is Distracted Driving Awareness Month, Florida Injury Lawyer Blog, April 3, 2013
Sixth Traffic Fatality of the Year Recorded in Cape Coral, Florida Injury Lawyer Blog, March 21, 2013