A man is fighting for his life following a motorcycle crash in Bradenton in which the driver of the car fled the scene.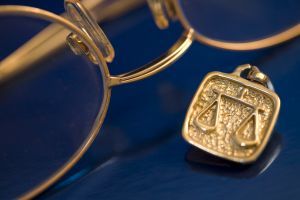 Authorities have since arrested the 27-year-old driver who allegedly turned into the path of the motorcyclist on 15th Street East, nearly killing the 53-year-old rider. Police said immediately following the crash, the driver parked her vehicle in a nearby lot, fled on foot and then returned to the scene approximately a half hour later.
Sarasota motorcycle accident attorneys recognize the top two reasons why people flee the scene of a crash is either because they are intoxicated or they have no insurance. In some cases, it's both.

If the driver is caught, a criminal trial might ensue and the judge could order the defendant to pay a victim restitution. However, that's not the primary goal of criminal court.
After personal injury protection benefits are paid from your own policy, you may need to pursue a lawsuit against the other driver and his or her insurance company. But if there is no insurance or the existing policy limits are insufficient, you will likely have to explore underinsurance or uninsurance benefits from your own policy. In some instances, you will pursue both.
A new bill slated for Gov. Rick Scott's desk probably won't reduce the number of hits, but could hopefully lessen the number of people who attempt to run. This could ultimately make obtaining compensation easier for some injured parties. It may even result in less severe injuries, as it provides drivers with greater incentive to stay and render aid to others involved in a crash.
The bill is the "Aaron Cohen Life Protection Act," and if signed by Scott, would become effective July 1.
As it stands now, it's more beneficial for a drunk driver to flee the scene than to stay. That's because the penalty for DUI manslaughter is more severe than the penalty for leaving the scene of a fatal crash. That means if a person can get away long enough for his or her blood-alcohol level to dissipate, there would be precious little evidence to convict on the DUI manslaughter charge. This loophole creates incentive for drivers to run.
This measure would close that loophole. Additionally, it could help injured parties in establishing gross negligence during a subsequent personal injury lawsuit. That type of a finding could result in punitive damages.
It's also likely to mean justice for more families. Patty Cohen, the widow of the man for whom the bill is named, noted that the man who struck her bicyclist husband before fleeing the scene served less than one year in jail. Although prosecutors knew the defendant had been in a bar prior to the crash, he didn't turn himself in to authorities until the following day, meaning they had no physical evidence of intoxication.
The new measure would increase the minimum mandatory sentence for an individual convicted of leaving the scene of a crash. A person convicted of hit-and-run in the case of a deadly wreck would serve a minimum mandatory of four years in prison.
The ultimate message, say supporters, is to, "Stop. Stay. Do the right thing."
In 2013, Florida recorded nearly 79,000 hit-and-run crashes statewide, which was a 7 percent increase over the previous year. Those crashes resulted in more than 150 deaths, which breaks down to three every single week.
If you've been injured in a traffic collision, call Associates and Bruce L. Scheiner, Attorneys for the Injured, at 1-800-646-1210.
Additional Resources:
Woman charged in hit-and-run crash that injured motorcyclist, May 8, 2014, Staff Report, Sarasota Herald Tribune
Tougher hit-and-run penalties to start in July if governor signs bill, May 12, 2014, By Mike Clary, Sun Sentinel
More Blog Entries:
Rambin v. Allstate – No-Fault Insurance Claim Turns Complex, June 6, 2014, Sarasota Motorcycle Accident Lawyer Blog