Statistics of fatal car accidents in Florida were recently analyzed by CNBC and figures conclude that Florida makes up a third of the list for the "15 Dangerous Cities for Driving." Researchers took a look at traffic data from a number of large cities with populations of 150,000 or more in comprising the list — and determined which of the nation's cities saw the highest number of car accidents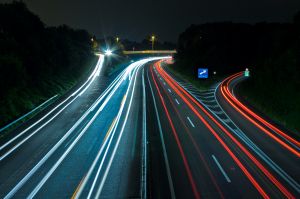 Our Fort Myers car accident attorneys understand how deadly our roadways can be. There are a number of factors that contribute to the dangers on our roadways. Some of these factors include elderly drivers, tourist drivers, foreign vistors and spring breakers. Drunk driving and driving too fast for road conditions are common causes. And many of our roads simple weren't built to handle current traffic volume. A number of these deadly accidents can be avoided with cautious and defensive driving habits.
The rankings were calculated based on the fatality rate per 100,000 population.

The 15 most dangerous cities to drive in are as follows:
-Oklahoma City: 551,789 population. 74 roadway fatalities.
-Birmingham: 228,798 population. 31 deaths.
-Tulsa: 385,635 population. 54 deaths.
-St. Petersburg: 245,314 population. 35 fatalities.
-Jacksonville: 807,815 population. 116 fatalities.
-Lubbock: 220,483 population. 33 fatalities.
-Memphis: 669,651 population. 101 fatalities.
-Jackson, Mississippi: 173,861 population. 27 fatalities.
-Chattanooga: 170,880 population. 28 fatalities.
-Salt Lake City, Utah: 181,698 population. 30 fatalities.
-San Bernardino: 198,580 population. 38 fatalities.
-Little Rock: 189,515 population. 34 fatalities.
-Augusta-Richmond Co., Georgia: 194,149 population. 38 fatalities.
-Orlando: 230,519 population. 46 fatalities.
-Fort Lauderdale: population 183,126. 41 fatalities.
These statistics illustrate just how dangerous it is to drive in the state of Florida. According to the Florida Department of Highway Safety and Motor Vehicles (DHSMV), there were more than 256,000 traffic accidents in the state of Florida in 2006. More than 370,000 drivers were involved in these accidents. This means that more than 700 accidents occurred each day in Florida throughout the year. Florida has an average death rate of 1.65 per 100 million vehicle miles traveled. Nearly 3,500 people were killed in these accidents and another 215,000 people were injured.
Motorists are asked to have a game plan before heading out to your destination. Know the route that you'll be taking to avoid confusion. It's not a bad idea for motorists to check traffic delays before leaving as well. Sometimes the most direct route isn't your safest bet. Don't be hesitant to take a longer route to avoid dangerous or congested driving areas.
Right now we are in that lull before heading into season. Still, August has consistently produced the highest number of traffic accident fatalities nationwide. Please travel safely throughout the state and enjoy the rest of your summer.

Associates and Bruce L. Scheiner, Attorneys for the Injured, have spent four decades fighting for the rights of accident victims throughout South Florida, including Fort Myers, Cape Coral, Naples, Port Charlotte and Sebring. Call for a free and confidential consultation to discuss your rights. 1-800-283-2900.
More Blog Entries:
Man Sentenced to 15 Years after North Fort Myers Drunk Driving Accident Kills 2 Nuns, Florida Injury Lawyer Blog, August 20, 2011
GHSA Steps in to Help Prevent Distracted Driving Car Accidents in Naples and Elsewhere, Florida Injury Lawyer Blog, August 4, 2011