A loophole in Florida law allows rental car drivers who live out-of-state to avoid providing proof of insurance when renting a vehicle.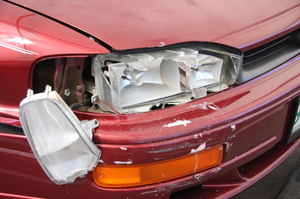 Rental car companies in the state have little incentive to require or even push for this because of a federal law known as the Graves Amendment, which exempts rental car companies from liability stemming from the negligent actions of those who rent or drive their vehicles.
But a lot of people from out-of-state rent cars. A fair portion of them don't have insurance or allow drivers without insurance to drive those vehicles. The result is innocent people are seriously injured or killed.

Two lawmakers are pushing legislation that would close this loophole. House Bill 819 introduced by Rep. Frank Artiles, R-Miami and Senate Bill 976 introduced by Sen. Anitere Flores, R-Miami, would mandate rental car companies to either verify coverage or require out-of-state renters to purchase insurance in order to make certain the vehicle is covered in the event of an accident.
Right now, people are given the choice of whether to purchase insurance when renting a car and most people say no. Most people make this decision because they either have their own insurance or (wrongly) assume the rental car company will be responsible to cover the damages.
In a normal situation, this would be the case. Florida is among many states that have a strong case law for vicarious liability for auto accidents. A motor vehicle is considered in this state to be a dangerous instrument, and as such, if an owner of a vehicle loans it to someone else, they are responsible for any injury that may result from its negligent use. The general idea is that people will be more careful about to whom they lend their vehicle.
But the rental car industry isn't subject to that same kind of liability. Their lobby, which is especially powerful here in tourist-dependent South Florida, pushed hard for the passage of the Graves Amendment, and will likely mount a substantial opposition to these efforts as well.
Still, we must consider what is at stake. One of the cases cited by lawmakers as a prime example of why this measure is necessary involves a 30-year-old small business owner, husband and father of two. One day in the summer of 2008, the man was driving when suddenly, a person driving a rental car bolted from a nearby parking lot driveway and straight into oncoming traffic. Driver had no time to react, and slammed into the side of the rental car. The force of that impact was so severe, his leg was crushed, and doctors were forced to amputate above the knee.
The driver of that rental car was from out-of-state, and he did not have a valid driver's license. He had been loaned the rental vehicle by the original renter, who did have a license, but who opted not to purchase insurance offered through the rental company. Because the original renter's insurance would have only covered the accident if he were driving, there is no avenue for the driver to recover damages, except to sue the driver individually.
Injured driver could obtain coverage through his own uninsured/underinsured motorist coverage policy, but amounts of recovery on those policies may be limited.
That's why this law needs to change. Car rental companies could easily initiate this action with little impact to their business. Any losses in customers could be attributed to those who should not have been allowed to put other Florida motorists at risk in the first place.
Call Associates and Bruce L. Scheiner, Attorneys for the Injured, at 1-800-646-1210.
Additional Resources:
Florida HB 0819 2015, Motor Vehicle Liability Insurance, Introduced 3/3/15 by Rep. Artiles
Florida SB 976, Motor Vehicle Liability, Introduced 4/2/15, BGy Sen. Flores
More Blog Entries:
Study: Buyers Purchasing Vehicles With Outstanding Recalls, March 19, 2015, Fort Myers Accident Lawyer Blog