Florida posted the largest decline in the number of fatal car accidents of any state in the nation last year, according to new information just released by the National Highway Traffic Safety Administration.
Nationwide, fatal accidents declined to a level not seen since 1950, lead by Florida, which reported 422 fewer fatalities, and Texas, which logged 405 fewer deaths on the road in 2009. In all, 33,808 people were killed in traffic accidents last year, compared to 37,423 in 2008.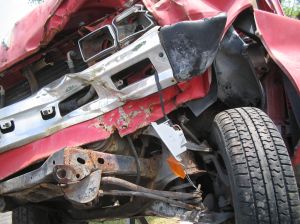 Last week we reported on our Florida Injury Lawyer Blog that the area ranked 33rd safest in a list of 200 cities. But Fort Myers car accidents and car accidents elsewhere in Florida put the Sunshine State among the nation's most dangerous overall.
Fatal Florida car accidents declined to 2,558 from the 2,980 reported in 2008. However, only California (3,081) and Texas (3,071) recorded more traffic fatalities.
"Today's announcement shows that America's roads are the safest they've ever been," Transportation Secretary Ray LaHood said. "But they must be safer. And we will not rest until they are."
The number of motorists injured in accidents also declined for the 10th year in a row, from 2.346 million in 2009 to 2.217 million last year.
However, advocates acknowledged there is still much work to be done.
"We are still losing more than 30,000 lives a year on our highways, and about a third of these involve drunk driving," NHTSA Administrator David Strickland said. "We will continue to work with our state partners to strictly enforce both seat belt use and anti-drunk driving laws across this nation, every day and every night."
The Centers for Disease Control and Prevention reports that car accidents remain the leading cause of death for people ages 3 to 34.

If you or a loved one has been injured in an accident, contact Associates and Bruce L. Scheiner, Attorneys for the Injured, for a free and confidential appointment to discuss your rights. You pay us nothing unless we win.