In announcing the fewest traffic deaths since 1950, the National Highway Traffic Safety Administration cited drunk driving accidents, motorcycle accidents and pedestrian accidents as areas where continued improvement is needed.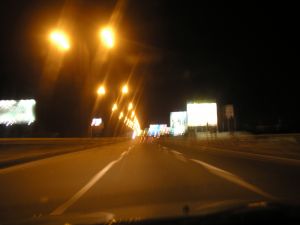 Drunk Driving Accidents
Alcohol is still involved in approximately one-third of all fatal accidents nationwide. Last year, 10,839 drunk driving deaths were reported, compared to the 11,711 deaths in 2008. Florida drunk driving accidents caused 770 traffic fatalities last year, compared to 887 in 2008.
"Drunk driving is a local problem, and the numbers we are releasing today show continued progress but also reveal how much more still needs to be done all over America," NHTSA Administrator David Strickland said.
Florida joined 33 states and Puerto Rico with decreases in the number of alcohol deaths, however the remaining states reported an increase.
"We will not be satisfied until innocent, decent, law-abiding people are safe from tragic injuries and loss of their loved ones because someone makes the irresponsible choice to drive while impaired," Strickland said.
We could not agree more. That's why each and every member of our staff remains committed to fighting for the rights of drunk driving accident victims in Fort Myers and throughout South Florida. Whether it's through our work with the Lee County Sheriff's Office and Mobile Eyes, or the local chapter of Mothers Against Drunk Driving, we remain committed to taking a proactive stand against drunk drivers and the devastation they too often cause.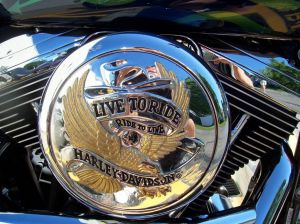 Motorcycle Accidents
The news was also good when it comes to fatal motorcycle accidents — a report of 850 fewer motorcycle fatalities led to a 16 percent decline in fatalities, the largest reported decline of any accident category. Still, 4,462 riders died in motorcycle accidents and 90,000 others were injured.
"We are encouraged by the decline in overall motorcycle deaths," Strickland said. "(But) there are still too many riders dying on the road."
The Florida Department of Highway Safety and Motor Vehicles reported earlier this summer that fatal Florida motorcycle accidents declined last year to 376, from the 502 reported in 2008. Our motorcycle accident lawyers in Cape Coral and Fort Myers have spent decades fighting for the rights of injured riders throughout South Florida.
Pedestrian Accidents
After passenger vehicle and motorcycle accidents, pedestrian accidents were responsible for the most serious and fatal injuries. A total of 4,092 people were killed and 59,000 were injured in pedestrian accidents last year.
"We are increasing our focus on pedestrian safety… and hope our demonstration safety projects will help us continue to push the numbers down in this area," said Strickland.
Florida was second only to California for in the number of fatal pedestrian accidents reported in 2008; state-by-state statistics for last year have not yet been released.