A Florida Senate committee is taking The first steps in getting drivers to put down the text messaging devices behind the wheel. It's yet another attempt at an anti-texting law.
A Florida father has made this ban his personal crusade, reports My Fox Tampa Bay. His name is Steve Augello.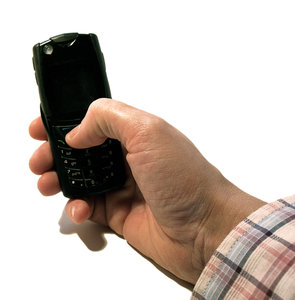 Augello says that his daughter was doing what she was supposed to do behind the wheel when she was involved in an accident. But the woman who slammed into and killed her back in 2008 allegedly wasn't paying attention. She made one move that cost his daughter's life. She took her eyes of the road for mere seconds to text message and was unable to avoid the accident. He's now looking to state lawmakers to help to make sure that no one else has to feel that pain.
"I miss my daughter," Augello said. "I miss having the chance to walk her down the aisle."
Our Naples car accident attorneys understand that texting and driving is a deadly combination. As a matter of fact, you're about 25 times more likely to get into an accident while text messaging. Text messaging in the driver's seat is dangerous and many drivers know this, yet they're hesitant to put down the phone — thinking that an accident won't happen to them.
Augello's daughter died at the age of 17 because of the carelessness of another driver. And for that, he drove to Tallahassee to support a statewide ban to put an end to this dangerous behavior.
Unfortunately, this isn't the first time that some Florida lawmakers have tried to get this kind of bill passed. The first efforts started about 10 years ago. But still Florida remains one of only six states that has yet to outlaw this dangerous behavior. Critics of these kinds of laws say that the government should stay out of Floridian's vehicles. It's an argument for freedom and privacy with which many disagree.
According to the AAA Foundation for Traffic Safety, it's tough to determine just how many people text behind the wheel. However, these individuals are more likely to get into an accident than those who only talk on cell phones behind the wheel. This is why it's so important to focus our efforts on stopping this behavior. These kinds of accidents are completely preventable. While it may not be law here in the Sunshine State, drivers are asked to keep cell phones and text messaging devices out of the driver's seat.
The dangers involved with the habit have encouraged a number of large-scale companies, including Darden and Disney, to enact company policies to keep workers off the phone and away from text messages while driving.
AAA reports that distracted driving accounts for more than 15 percent of all fatal accidents and takes the lives of roughly 5,000 lives each and every year.

Call Associates and Bruce L. Scheiner, Attorneys for the Injured, if you or someone you love has been injured in a car accident. Call today for a free and confidential consultation to discuss your case. 1-800-283-2900.
More Blog Entries:
Most Southwest Florida Traffic Accident Causes Preventable, Florida Injury Lawyer Blog, February 13, 2013
Distracted Driving: Know the Risks, Take the Pledge, Florida Injury Lawyer Blog, February 6, 2013