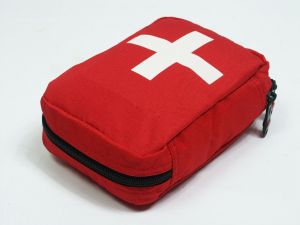 Some 148,000 people suffer a car accident each year without ever getting behind the wheel: They are injured by a closing car door in what the federal government has announced is the most common non-moving injury inflicted by automobiles.
For the first time, the National Highway Traffic Safety Administration has collected data for non-traffic related death and injuries and non-crash related death and injuries to the ways in which people are seriously injured or killed in or around automobiles.
"It shows you don't have to be in a moving vehicle to be seriously injured," said Bruce L. Scheiner, founder and senior attorney at Associates and Bruce L. Scheiner, Personal Injury Lawyers.
Florida Injury Lawyers point out such cases can involve legal questions surrounding car accidents, bicycle and pedestrian injuries, property and premise liability law, slip and fall issues, injuries to children, vehicle defect, defective product law and other legal issues.
"The bottom line is, if you are seriously injured you should contact a lawyer to examine whether you have a case," Scheiner said.
Such dangers are now being tabulated by the federal government, including: falls from vehicle, battery acid and antifreeze burns, jack accidents, tire explosions, window strangulation, and those injured or killed by being locked in the trunk.
"I don't think anyone until now had an accurate sense of the extent of vehicle-related injuries and fatalities that did not occur on a public highway," NHTSA spokesman Rae Tyson told Forbes Magazine. "It certainly underscores the risks that exist in a vehicle whether it's on the road or off, and I hope it will call some attention to some of those issues."
The new statistics also shed light on what the government terms Nontraffic crash fatalities and injuries, including single-vehicle crashes on private roads, collisions with pedestrians on driveways and two-vehicle crashes in parking facilities.
Bicyclists and pedestrians account for about half (614 of 1,159) of non-traffic crash fatalities and about a third (34,000 of 98,000) of non-traffic injuries.
Backovers, where drivers injure or kill a non-occupant by reversing over them, account for another 19 percent of fatalities and 14 percent of injuries.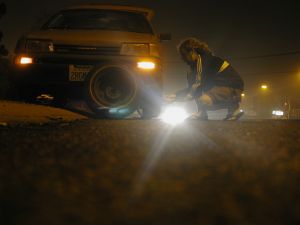 Annual average of non-crash fatalities by type:
Struck by falling vehicle: 168 Accidental carbon monoxide poisoning from exhaust: 147 Fall from vehicle: 88 Vehicle fire: 57 Struck by Object: 44 Hyperthermia (excessive heat): 37 Hypothermia (excessive cold): 14 Poisoning: 9 Exploding Tire: 7 Vehicle window asphyxia: 5 Electrocution: 4 Drowning: 3 Closed in trunk: 3 Radiator fluid burns: 2
The government reported that 22 percent of injuries (164,000 of 743,000) occur as people enter or exit a vehicle: falls (84,000), striking a door or door frame (36,000) and in other situations such as sprains or strains while exiting (44,000).


Annual estimate of non-crash injuries by type
Injured by closing door: 148,000 Overexertion: 88,000 Falls: 84,000 Struck by part of vehicle: 74,000 Cut by part of vehicle: 68,000 Strains or sprains: 36,000 Fall against vehicle: 28,000 Fall from vehicle: 28,000 Struck by cargo: 20,000 Radiator/antifreeze burns: 9,000 Hoist/Jack Incident (not involving tire): 8,000 Vehicle fire: 3,000 Muffler burns: 3,000 Closing window: 2,000 Carbon Monoxide: 2,000 Hoist/jack incident with tire: 2,000 Tire explosion: 1,000 Battery acid burns: 1,000 Hyperthermia in vehicle (excessive heat): < 1,000
If you or someone you love has been seriously injured in or around an automobile, Associates and Bruce L. Scheiner, Personal Injury Lawyers, offers free appointments to discuss your rights at any of the firm's offices located throughout Southwest Florida, including Fort Myers, Naples, Cape Coral, Arcadia, Port Charlotte, Sebring and Venice.