Florida lawmakers are trying to limit options for victims of nursing home abuse by narrowing the parties they can pursue in a civil lawsuit.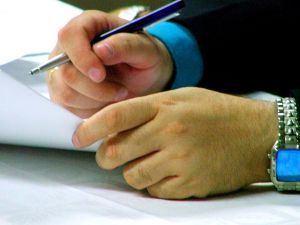 They say it's become necessary because some nursing home abuse lawyers have successfully gone after not just the nursing home owners and management companies, but also investors, vendors and contractors, when it can be shown that these parties had a role.
The reason personal injury lawyers take this route is because often, management firms are shell companies that serve only to shield the assets of investors and owners. By pursuing other entities, victims have been able to claim damages ranging from several million dollars up to $1 billion, as a Polk County jury awarded a man last year.

However, lawmakers responding to backlash from the nursing home industry in the state say that these kinds of lawsuits are scaring away investors at a time when older nursing homes need more cash flow to retrofit buildings in preparation to accommodate aging baby boomers. The nursing home industry deploys some of the most powerful and outspoken lobbyists in government. And the reality is that this is just one more initiative aimed at shielding the industry from liability for negligence that results in injury or death of residents.
Twin measures working their way through the state House and Senate would stop victims from being able to name investors in lawsuits, unless the court can find that the individual investor had an active role in day-to-day operations. They would also make it harder to collect damages for pain and suffering.
Senate Bill 670 specifies that a cause of action for negligence or violation of a nursing home resident's rights can only be brought against a licensee, its management or consulting company, its managing employees or contractor and any direct caregiver employees or contractors. However, it stipulates that claims for punitive damages can't be made unless there is a "showing of evidence that provides a reasonable basis" for such damages. That means that a judge would have to decide prior to the case going to trial whether punitive damages are appropriate. The measure further authorizes the Agency for Health Care Administration to revoke a nursing home's license, or deny it license renewal, if that facility fails to pay a judgment or settlement agreement.
House Bill 569 is worded identically.
The Senate Judiciary Committee passed its measure 8-1 recently, while the House Civil Justice Subcommittee recently passed its version 10-3.
Our nursing home abuse attorneys have multiple concerns. For one, it seems that the bill is written in a way that is overly-broad, particularly in the description for who is considered a "passive investor." It also will serve to restrict discovery in a way that could make it tougher to convince the court that there's a link between the investor and the nursing home.
Additionally, existing tort procedures make this measure wholly unnecessary. If an investor was only doing that – just investing – they wouldn't have any liability in the first place. We fear that these measures are designed to protect investors who play a more active role, and are simply seeking to reduce their liability for it.
It's worth noting that the nursing home industry, which has been trying to get a measure like this passed for the last several years, has shelled out nearly $2.5 million in political campaigns in 2012. So far this cycle, the industry has spent more than $900,000 on legislative campaigns.
Call Associates and Bruce L. Scheiner, attorneys for the injured, at 1-800-646-1210.
Additional Resources:
Legislators target 'renegade' law firm with bill to limit lawsuits, March 18, 2014, By Mary Ellen Klas, Miami Herald, Tallahassee Bureau
More Blog Entries:
Sepsis Threat to Nursing Home Patients Highlighted by Recent Government Study, Jan. 27, 2014, Naples Nursing Home Abuse Lawyer Blog