Controversial traffic-light cameras have been in use in Florida for four years now, raking in nearly $120 million in revenue for the state in 2013 alone.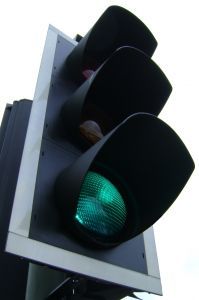 However, our Cape Coral injury lawyers know that questions regarding whether they are effective have lawmakers scaling back some of their efforts. Nine states have banned the cameras, which snap photos of red light-runners and then mail out hefty citations.
A 2011 study conducted by the Insurance Institute for Highway Safety indicates that over the course of four years in the country's largest cities, the cameras saved nearly 160 lives. However, other research has suggested that the cameras are actually the cause of some crashes, particularly rear-end collisions as motorists stop abruptly at changing lights.

A 1995 study by the Australian Road Research Board indicates that at intersections where red light cameras were installed saw an increase of both rear-end and side-impact crashes. The conclusion was that the cameras did not serve as an effective counter-measure.
A 2005 study by the Federal Highway Administration analyzed red light cameras in seven cities, and found that rear-end crashes increased by 15 percent, but right-angle crashes decreased by 25 percent.
In 2007, the Virginia Research Council found that red light cameras resulted in a 42 percent decrease in red light-running crashes, but a 42 percent increase in rear-end crashes.
More recently, a study by the North Carolina Agricultural & Technical State University, commissioned by the U.S. Department of Transportation, analyzed more than 300 intersections over the course of 57 months and found red light cameras were generally associated with higher levels of crashes and often, a greater severity of crash.
In Florida, a legislative report issued this year indicated that while there were 18 fewer fatal crashes at red-light camera intersections, there were 1,200 more total crashes.
It's figures like this that led the Florida Senate Transportation chairman to propose a measure to repeal the Mark Wandall Traffic Safety Act of 2010, also known as the state's red-light camera law. The bill would eliminate red light cameras in the state, but has been tabled for now.
Other efforts are ongoing. For example, HB 7005 was unanimously approved by the House Transportation & Economic Development Appropriations subcommittee. If passed, it would require that new cameras at intersections be permitted only in cases where doing so was justified through traffic engineering studies. Additionally, it would require that 70 percent of local government revenue gleaned from the cameras would have to be funneled into traffic safety measures. Also, municipalities would be forced to switch the cameras off if they didn't provide annual reports to the state.
Proponents who back red-light camera limits say that the devices are more about revenue collection than safety and prevention.
Throughout the state, some 77 city and county governments operate red-light cameras, although some have been revisiting the issue. For example, in St. Petersburg, city council recently voted to retire the program at the end of the year.
A recent Wall Street Journal report indicates that the number of red light cameras increased ten-fold between 2001 and 2012. However, since then the number of communities using them has fallen by about six percent.
Call Associates and Bruce L. Scheiner, attorneys for the injured, at 1-800-646-1210.
Additional Resources:
Number of Communities Using Red-Light Cameras Declines, March 24, 2014, By Charles Trainor Jr., Miami Herald
More Blog Entries:
Drugged Driving Concerns as Medical Marijuana Advocates Prepare for Vote, March 1, 2014, Cape Coral Car Accident Lawyer Blog