It was with great sorrow that the staff at the local NBC affiliate announced that one of their own had been killed in a Fort Myers bicycle accident.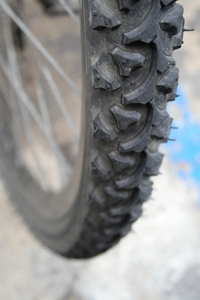 Popular and respected, NBC2 Meteorologist Jim Reif had been in the Fort Myers television market for more than 30 years, and had earned a reputation as a hurricane specialist.
According to his colleagues, the 61-year-old,who was newly-engaged, was riding his bicycle along Ben Hill Griffin Parkway when he struck a sign and was thrown to the ground. His head struck the curb, and he suffered a traumatic brain injury. The accident occurred within less than a mile of a fire station, so first responders arrived quickly. However, after being rushed to the hospital, he later died of his injuries. Officials are still investigating what exactly caused the crash.

Although this incredibly tragic news has stunned the community, Lee County is one of the most dangerous places for bicycle riders in the nation, with more than 12 killed and 230 injured just since 2011.
This remains true, despite the fact that a 2006 law mandates motorists maintain at least three feet between their vehicle and cyclists. Although the law is frequently violated, very few offenders ever see a ticket. Only three were issued over the course of as many years in Lee, Charlotte and Collier Counties combined.
While a few bicycle safety initiatives have gained traction in recent years, local riders continue to face potentially fatal threats, particularly from careless drivers who fail to afford cyclists the proper attention.
Still, cycling continues to increase in popularity in Southwest Florida, particularly among middle-aged and elder riders. Some are using it as part of an ongoing fitness regiment, while others as an enjoyable way to begin getting back in shape or even commute.
While we don't yet know why Reif struck the sign, we do recognize that the issue of liability can be raised when signs or other obstacles create an obvious hazard for riders.
However, in far too many of these cases, victims may have to explore the possibility of filing an uninsured or underinsured motorist claim under their own auto insurance policy and/or seek medical coverage through their health-insurance provider.
Unfortunately, when a rider is struck by a motor vehicle, the injuries have a greater likelihood of being severe because there is no barrier between the body and the pavement. Even when the rider is wearing a helmet, he or she is at high risk for a traumatic brain injury. These types of injuries can be extremely costly in terms of medical bills, time off work and future disability. Drivers who carry only the statutory minimum for insurance won't have enough coverage to meet those needs.
Older riders face a disproportionate risk of serious injury or death, according to the latest data from the National Highway Traffic Safety Association. Those aged 45 and over account for 53 percent of all bicycle fatality victims, with nearly 40 percent being, like Mr. Reif, between the ages of 45 and 64.
Reif began his television career in Fort Myers back in 1979, and joined Waterman Broadcasting in 1999 as Chief Meteorologist for ABC7. He more recently joined NBC2 as the Director of Meteorology for both stations.
Our thoughts remain with Reif's family and coworkers through this most difficult time.
Additional Resources:
NBC2's Jim Reif dies after tragic bicycle accident, April 8, 2014, Staff Report, NBC2
More Blog Entries:
Fort Myers Bicycle Accident Risks Focus of Improvements, March 11, 2014, Fort Myers Bicycle Accident Lawyer Blog