A father from New Port Richey has been traveling throughout Southwest Florida, high school to high school, with this simple message: Texting and driving kills.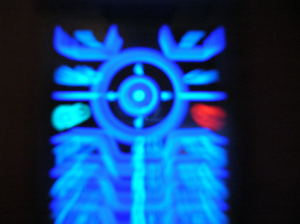 He knows better than most. His 17-year-old daughter, Allie, was killed in a head-on collision with a driver who was texting. Killed also in that wreck was the 19-year-old texting driver. In addition to spreading his message to students, Allie's father is pushing for stronger anti-texting laws – and it appears several legislators are responding.
Our Fort Myers car accident lawyers know his efforts are especially poignant during the spring season, packed with long breaks, and prom and graduation celebrations, it's a time of year when teens are more frequently on the road. Although teens aren't the only ones guilty of texting while driving (and it's never safe for anyone), research has shown they are more prone to crashing when they do it, primarily because of their inexperience.

It was only last year that Florida legislators passed a measure to make texting while driving a secondary offense worthy of a $30 fine. Many say that isn't enough, considering the devastation that this form of distracted driving causes. The National Highway Traffic Safety Administration reports that at least 85 motor vehicle fatalities were the result of distracted driving, though the actual number is likely much higher.
That's why a number of new bills have been proposed that would strengthen our state's texting while driving laws.
The first of those is a newly-introduced measure to increase penalties for an individual whose texting and driving results in a death. Currently, a person in this situation could be charged with manslaughter, which is punishable by a maximum 15-year prison term. This bill would bring penalties for texting drivers more in line with those for drunk drivers, making the offense punishable by up to 30 years. The bill recently passed the Criminal Justice subcommittee in the Florida House.
This is important, considering there have been some situations in which texting drivers whose actions have resulted in death have been known to escape with little more than a ticket for careless driving.
Then there is Florida House Bill 5, also known as the Minor Traffic Safety Act. This measure would bar the use of electronic communication devices (cell phones) for any driver under the age of 18. The measure recently had its first reading on the House floor.
Another measure, House Bill 645, would prohibit the use of cell phones and other electronic communication devices by drivers operating vehicles in a school zone. That bill also recently had its first reading on the House floor. Senate Bill 988 is the sister bill. Meanwhile, Senate Bill 422 would double fines for texting-while-driving in a school zone.
House Bill 539 would revise Florida's texting-while-driving laws to make the offense primary, rather than secondary. This would mean that police officers spotting a texting driver could stop that person solely for that offense, rather than having to note some other moving violation first. Senate Bill 322 would accomplish the same.
Call Associates and Bruce L. Scheiner, attorneys for the injured, at 1-800-646-1210.
Additional Resources:
Bill would criminalize death as result of texting and driving, punishable up to 30 years, March 19, 2014, By Tiffany Teasley, MyFox Orlando
More Blog Entries:
Distracted Driving a Major Threat in Height of SWFL Tourist Season, March 10, 2014, Fort Myers Car Accident Lawyer Blog