In an incident that sets a poor example for area youth – and perhaps a bad tone for the upcoming summer season – a 19-year-old Boston Red Sox prospect was recently arrested for DUI on Fort Myers Beach. It's the second time a team prospect has been arrested for the offense in as many years, and the most recent occurred just prior to the start of Alcohol Awareness Month.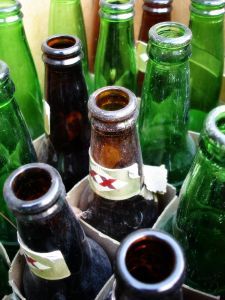 Thankfully, no one was injured in either situation, but our Fort Myers drunk driving accident attorneys have seen far too many cases where a night out involving teens and alcohol ends in tragedy.
As we approach prom and graduate season, it's important to point out the high risk of potential danger to younger drivers.

Every year, approximately 10,000 people – 1,900 of them teenagers – die in drunk driving crashes in the U.S. A disproportionate number of those occur in Florida. Mothers Against Drunk Driving reports that in 2010, there were 678 drunk driving deaths in this state. In 2011, there were 716, a nearly 6 percent increase. Deaths from drunk driving in Florida account for more than 7 percent of the national total.
The fact is that drunk driving is a symptom of a bigger problem, which is alcohol abuse and addiction.
New studies are emerging that suggest some encouraging trends. For example, the National Survey on Drug Use and Health indicates that over the last decade, reports of past-month drinking by teens between the ages of 12 and 17 is down 27 percent. Binge drinking has reportedly fallen by 33 percent among this group and "heavy drinking" has declined by about half.
That's good news, certainly, but we must continue to keep in mind that this means some 9.3 million minors – as young as 12 – drank alcohol in the last month. Of those, nearly 6 million were binge drinkers and nearly 2 million were heavy drinkers.
Clearly, this remains a huge problem. Our greatest weapon? Parents.
While the parents of teenagers may have concluded their children tune them out, the reality is that parents are the greatest influence when it comes to teens' perceptions of drinking – and drinking and driving.
A recent online survey conducted by MADD last September found that among nearly 700 high school students, those who believed their parents found it completely unacceptable for them to drink were 80 percent less likely to do so than those teens whose parents found it somewhat unacceptable or totally acceptable.
A parent whose teen is less likely to drink underage is less likely to drink and drive, that same study found. Specifically, those who wait until they are 21 to drink are 70 percent less likely to drive intoxicated than someone who started drinking at age 14 or younger.
The National Association on Alcoholism and Drug Dependence reports that every day in the U.S., 7,000 youths take their first drink. The longer parents can delay that moment, the safer their children will be.
Call Associates and Bruce L. Scheiner, attorneys for the injured, at 1-800-646-1210.
Additional Resources:
Yahoo: Red Sox prospect Denney arrested in Fort Myers Beach, March 14, 2014, By Michael Silverman, Boston Herald
More Blog Entries:
Several Florida Bills Address Texting and Driving Laws, April 2, 2014, Fort Myers Drunk Driving Accident Attorney Blog