College and pro football season are underway, bringing thousands of tailgaters to stadiums in some of Florida's largest cities, and prompting millions more to host watch parties in their homes.
The Florida State University Police Department is among the many agencies urging revelers to stay safe and celebrate responsibly.  Our Fort Myers injury lawyers know football weekends are prime time for serious and fatal motor vehicle collisions involving intoxicated drivers. Universities at highest risk include Florida State and Miami.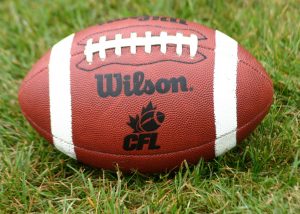 Mothers Against Drunk Driving has teamed up with the National Football League to encourage fans to designate a driver. 
In recent years, some teams have begun to confront the alcohol culture of long tailgating parties in the parking lots of sporting arenas. The Buffalo Bills began tackling the issue several years ago by meeting with local law enforcement agencies and parking lot owners around the stadium, where much of the drinking among 31,000 fans was occurring, according to the Sporting News. Sporting News reported the Bills averaged roughly 30 fan arrests and 140 ejections per game in 2012. Those numbers dropped to an average of three arrests and a franchise-low 58 ejections for the 2015 season.
Liability for Drunk Driving Collisions
Injury attorneys in Fort Myers know justice and recovery following a drunk driving collision can be a medically and legally complex process. Because these collisions typically result in very serious or fatal injuries, identifying all of the responsible parties can be a critical factor in obtaining the damages victims deserve.
Those responsible for a drunk-driving crash may include:
At-fault drivers and insurance companies: Even if you were a passenger in a vehicle driven by a drunk driver, you may be entitled to compensation.
Uninsured/Underinsured motorist coverage: Your own insurance coverage may be required to compensate you for injuries if you carry optional underinsured/uninsured motorist coverage.
Bar or restaurant: Florida's dram shop laws hold bars and restaurants responsible for over service of alcohol to intoxicated or underage patrons in some circumstances.
Sporting venues: Sports teams and stadium owners may also be held responsible under dram shop laws or laws governing premises lability.
Property owners: Whether a business or private homeowner, Florida's premises liability laws may also hold you responsible for over service of alcohol to a guest who causes a serious or fatal drunk driving collision.
Homeowners: Private party hosts can also be held responsible, as can their homeowner's insurance carrier, in some cases where guests are over served alcohol, particularly if underage drinking is involved.
Being a responsible party hosts means having plenty of food and non-alcoholic beverage options available. Designated drivers and alternative travel arrangements should be decided in advance of the celebration and alcohol service should be ended well before the conclusion of a gathering. By recognizing your obligations as a party host, tailgater, or fan, you can reduce the chances of being at fault for causing a tragedy while rooting for your favorite teams this football season.
If you or a loved one is injured, call Associates and Bruce L. Scheiner, Attorneys for the Injured, at 1-800-646-1210.