The AAA Foundation for Traffic Safety has released the first major study on the effectiveness of Advanced Driver Assistance Systems (ADAS).
While a decade ago, we began seeing the first fully functional touch-screen entertainment and navigation systems in new vehicles, the last five years have witnessed an increasing number of driver assistance devices, such as backup cameras, parallel parking systems, and crash-avoidance technology.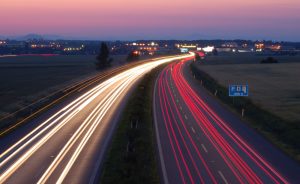 "As these technologies become more available to motorists, they have the potential to reduce rates of crashes, injuries and deaths on our roadways," the Foundation states in releasing the report. "However, that potential will not be realized fully unless consumers accept these technologies, understand how to use them, use them as intended, and avoid misusing or becoming overreliant on them."
That's a tall order.
Such technology has played a role in an increasing number of injury and wrongful death claims. And, with driverless vehicles just over the horizon, such claims are likely to be further complicated by advancing technology for decades to come. Some future cases will undoubtedly involve defective-product litigation. However, in many cases it will be up to your injury lawyer to prove an at-fault driver used safety technology inappropriately, or relied upon it to an unreasonable degree.
In-Car Technology Traffic Collision Avoidance
The Foundation selected model year 2016 and 2017 vehicles equipped with technologies of interest, which included forward collision warning (FCW), automatic emergency braking (AEB), lane departure warning (LDW), lane keeping assist (LKA), blind spot monitoring (BSM), rear cross-traffic alert (RCTA) and adaptive cruise control (ACC).
Key findings included:
Two-thirds of owners trust such technology.
Three-quarters found such technology useful and an almost equal number indicated they would want such technology in future vehicles.
Only 1 in 5 vehicle owners properly understood the limitations of their vehicle's safety technology and most expressed various misconceptions about their technology's abilities or limitations.
Nearly one-third of drivers reported such technology made them more comfortable engaging in other (distracting) activities.
The results illustrate how such technology can actually increase the risks. While safety advocates have long known the human driver is the most dangerous, unpredictable part of the safe-driving equation, improvements in safe technology will also only be as reliable as their human operator. For instance, about one-third of vehicle owners relying on Automatic Emergency Braking were not aware the system relied on cameras that could be blocked by dirt, ice or snow. Those with Blind-Spot Monitoring were more likely to change lanes without visual check, while those with Rear Cross-Traffic Alert systems were more likely to back up without looking over their shoulder.
Our car accident attorneys in Fort Myers and Naples see these types of technology playing a role in an increasing number of collision cases. Choosing a law firm focused on personal injury and wrongful death litigation can help assure you that your firm has the knowledge and experience to best determine the role safety technology played in your traffic collision.
If you or a loved one is injured, call Associates and Bruce L. Scheiner, Attorneys for the Injured, at 1-800-646-1210.