Long-awaited pedestrian safety improvements are coming to downtown Fort Myers. But residents will first have to weather a storm of construction headaches.
Wink News reports the Florida Department of Transportation held a public meeting about the downtown Fort Myers construction project. The Cleveland Avenue Pedestrian Safety Project will run from Winkler Avenue to Dr. Martin Luther King Jr. Boulevard. In addition to road resurfacing and remarking, FDOT plans to construct a raised median and five mid-block crossings with overhead mounted pedestrian signals. These signals are called High-Intensity Activated crosswalk beacons, or pedestrian hybrid beacons.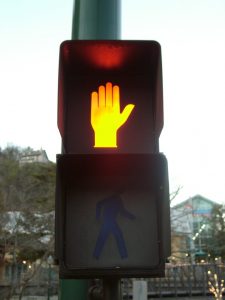 Florida is the most dangerous state in the nation for pedestrians and Southwest Florida has been cited as being particularly deadly. Much of the risk can be attributed to poor design and lack of adequate infrastructure planning during the area's early boom years. Home to just 27,000 residents in 1970, For Myers has tripled in size. Two years ago, Smart Growth America's report "Dangerous by Design," identified the Cape Coral-Fort Myers area as the nation's most dangerous for pedestrians.
The same report identified Florida cities as the seven-deadliest in the nation.
Determine Causation after SWFL Pedestrian Accident
Nearly half of the nation's pedestrian deaths occur in five states. Earlier this year, the Christian Science Monitor reported Florida is looking for engineering solutions to address the increasing death toll as the number of pedestrian deaths continues to rise nationwide. Nearly 6,000 pedestrians were killed in 2016, up from 4,100 in 2009 and the highest toll since 1990, according to the Governors Highway Safety Administration (GHSA).
"Florida has some of the best professional planners and engineers working on solving these pedestrian safety problems," said Sam Schwartz, author of a pedestrian safety report for the  Governors Highway Safety Administration.
Our injury lawyers in Fort Myers have focused exclusively on representing injury victims in Southwest Florida since 1971. Determining causation and identifying all responsible parties is critical to obtaining just compensation in the wake of a serious or fatal traffic collision. In cases where faulty design or inadequate maintenance caused or contributed to an incident, a business owner, property owner or municipality may be held at least partially responsible (in one such recent case we obtained damages from the City of Cape Coral after Hurricane Irma storm debris obstructed view of a stop sign, resulting in a serious collision).
For their part, insurance defense attorneys often argue a pedestrians was partially or wholly to blame for a collision. Much has been made about so-called "distracted walking," but the truth of the matter is that motorists who fail to yield the right of way are often responsible for seriously injuring or killing pedestrians. Still, Florida's laws on comparative fault may result in a reduced damage award in cases where a victim is found partially to blame. The law also limits tortfeasor's degree of liability to his or her own degree of fault. In plain English, that means failure to identify all responsible defendants may result in an inability to collect certain damages.
Consulting an experienced Fort Myers injury law firm as early as possible will often offer the best chances of protecting your rights while identifying all parties responsible for causing a serious or fatal accident.
If you or a loved one is injured, call Associates and Bruce L. Scheiner, Attorneys for the Injured, at 1-800-646-1210.