News of a terrifying crash on Fort Myers Beach recently made national headlines after the emergence of a surveillance video that captured the scene. The 67-year-old driver, from Michigan, reportedly fainted behind the wheel before slamming into a pickup truck and flipping her own vehicle into the eating area of taco stand on Estero Boulevard.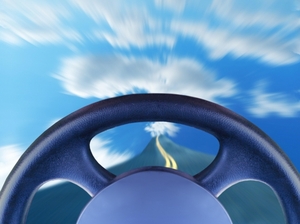 Her 80-year-old passenger grabbed the wheel but was unable to remove her foot from the accelerator as they careened toward the box truck traveling 60 mph.
The woman would later tell a local news affiliate she had begun to have fainting episodes prior to embarking on her Florida vacation. However, she insists she was cleared by a doctor to drive.

The details of that visit would be critical had the woman seriously injured anyone as a result of the crash, which incredibly, she did not. The woman had to undergo surgery to repair a pacemaker, but not one else was seriously hurt. Three others were taken to the hospital, but their injuries were described as minor.
Reports are, she also passed out behind the wheel a week earlier – again, while driving with her 80-year-old passenger.
Sheriff investigators did not cite the woman for the latest incident, citing the underlying medical condition that caused the crash.
In personal injury law pertaining to personal injury, our attorneys know a true medical emergency can in some cases preclude victims from pursuing damages. A medical emergency can therefore create a complex legal situation for those who have suffered injury.
It's important to understand the definition of a medical emergency. It's usually defined as a sudden health event that would have a negative effect on a person's ability to operate a vehicle safely. These could include a heart attack, a stroke or some type of seizure. It could also include fainting.
In most of these cases, a driver is rendered incapacitated or even unconscious.
It seems there is little doubt that's what happened here.
The next important question is whether the driver indeed had no advance warning or expectation that such an incident may occur. Here, it seems there could be a strong case made this driver was aware of this possibility. She had been suffering from these fainting spells for weeks. We also know she was involved in a fainting spell behind the wheel just one week before this crash occurred. Therefore, she may have a difficult time succeeding with the assertion the incident was a complete surprise.
A defendant would have similar difficulty defending their actions if a doctor expressly warned against driving or if they knew not taking a certain medication or receiving certain treatments might leave them prone to suffering a medical emergency behind the wheel. In those cases, they may still be held liable, even if the underlying cause of the crash was a medical event.
Call Associates and Bruce L. Scheiner, Attorneys for the Injured, at 1-800-646-1210.
Additional Resources:
Caught on Camera: Driver Faints, Crashes Into Florida Taco Stand, Jan. 20, 2015, By Daniella Silva, NBC News
Driver speaks out after terrifying crash last week on Ft. Myers Beach, Jan. 19, 2015, By Trent Kelly, ABC-7
More Blog Entries Wrong-Way Drivers Devastate Florida Families, Target of MADD Campaign, Dec. 27, 2014, Fort Myers Beach Accident Lawyer Blog