Fort Myers Beach might be one of the most exciting places to visit in town, but it can also be one of the most dangerous. There are a number of factors to be concerned with while visiting the soft sands of Southwest Florida. Some of these dangers include riptides, lightning strikes, bad weather, drunkenness, rental watercraft or motorcycle accidents, and more.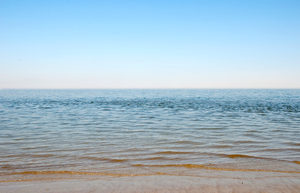 The next six weeks will be the busiest of the year for area beaches.
Our Fort Myers Beach accident lawyers understand that riptides are a serious concern on Southwest Florida beaches. A riptide is a current which pushes away from the shore as a strong storm is near. As we head into rainy season, beachgoers will once again need to beware the risks.
In a riptide, swimmers can find themselves moving out to sea and panic. Panicking is a natural reaction. Our strongest natural instinct is to survive. It is natural to try and swim back to shore. If you get caught up in a riptide, what you have to do is swim parallel to shore. This is the toughest thing to do because you don't feel like you are accomplishing anything. But the truth of the matter is that it's the best way to get yourself out of danger. The current itself is usually only 10 to 15 feet wide in most cases. You should be able to swim out of that on your back. If you get tired out there, just turn and float on your back.
"They are unpredictable and pretty much occur all times of year," said Steve Letro, meteorologist in charge of the National Weather Service. "We only hear about them when somebody gets killed."
If you are hanging out on the beach, watching that beautiful light show — that is the afternoon thunderstorms rolling in — your odds of a lightning strike incident are greatly increased. Those on area golf courses are also at increased risk. There are virtually no other places where you're more vulnerable to one of these accidents. If you see lightning anywhere near you on the beach, your best bet it to take cover in shelter in an enclosed building. If you're out on the Sanibel Causeway, with no shelter, your best bet is to get into your car and roll up the windows. When you see lightning rolling in, get out!
Speaking of lightning, you want to keep an eye on the weather. Clouds can ruin anyone's beach day, but they can also produce some serious dangers. When the rain rolls in, everyone is getting out of the water and leaving the beach. With this weather, we see increased risks for car accidents. Drive slowly in the rain and keep an eye out for the drivers around you. Traveling slowly will help you to maintain control on the slippery roadways and will allow you more time to react to roadway dangers. Make sure your windshield wipers are working properly. Check them frequently so you're not stuck in a compromising position.
And while we're talking about driving, we might as well get into the risks of drunk driving. The beach can surely be a hot party spot. If you're driving down to the beach, make sure you've got a safe and sober way to get home. Designate a sober driver before kicking off your beach day festivities or make sure you've got a phone number to a cab service. It's also important to watch yourself while drinking on the beach. Drinking in the sun with little to eat can be a recipe for disaster. Keep an eye on your intake as many beach partiers can over-drink and put themselves at risk for alcohol poisoning.
The beach is fun, but we're asking you to keep it safe. While packing your beach towels and chairs, make sure you keep safety as a number one priority.

If you or a loved one has been involved in a drunk driving car accident in Fort Myers, Cape Coral or Naples, contact Associates and Bruce L. Scheiner, Attorneys for the Injured, today for a free and confidential appointment to discuss your rights. Call 1-800-Dial-BLS.

More Blog Entries:
Swimming Pool Accidents in Fort Myers and Elsewhere Likely through Summer, Florida Injury Lawyer Blog, July 22, 2012
Spring Break, High Season, Causes Increased Rate of Drunk Driving Accidents, Florida Injury Lawyer Blog, March 30, 2011