In northern Florida recently, one spring breaker was killed and another faces felony charges of DUI manslaughter. Detectives say an intoxicated 18-year-old from Tennessee driving a Ford Taurus struck a scoot car head-on, ejecting the 22-year-old driver of that vehicle, also from Tennessee, and killing him.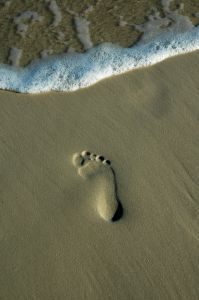 Our Fort Myers Beach injury lawyers know that drunk driving is perhaps one of the most common hazards that spring and summer breaks present.
But there are many other potential risks that should not be overlooked as visitors flock to South Florida for respite from the bitter winter. Spring break in particular is viewed as a kind of rite of passage for college students. But it's imperative that youths be aware of potential dangers.

Chief among those:
–Auto accidents (particularly those involving drunk drivers);
–Pedestrian accidents (again, involving either drunk drivers or intoxicated pedestrians);
–Boating or personal watercraft injuries (including those stemming from use of Jetskis or Waverunners);
–Swimming pool injuries;
–Slip-and-fall injuries due to premises liability;
–Injuries from assault and battery due to negligent security.
These kinds of injuries can result in severe pain and suffering, permanent disabilities and even death. Victims may have grounds upon which to pursue claims to recover medical expenses and compensation for other losses.
Stay safe while planning to celebrate time off on Fort Myers Beach.
To drivers:
–Avoid drinking or using drugs before getting behind the wheel. There are many other safer alternatives, including partying close enough to the hotel to walk back, calling a cab or designating a sober driver.

To pedestrians:
–Don't assume that a motorist is going to yield to you at an intersection or even in a crosswalk.
–Don't assume the motorist can see you.
–Increase your chances of being seen by wearing bright or reflective clothing and traveling with a group.
–If there is no sidewalk and you must walk in the street, walk facing traffic, as far away from it as possible.
–Try to cross the street in well-lit areas at night.
For those on the water:
–Make sure the operator of the boat is properly licensed and sober.
–Check that you have been given the appropriate safety gear (i.e., life jackets, etc.).
–Know the local weather conditions before heading out to swim or boat. Thunderstorms with lightning or strong winds can be especially dangerous. Recognize too that weather patterns can change quickly.
–Know how to swim.
–Use the buddy system in the water. Where possible, swim in sites where there is a lifeguard present.
–Avoid swimming – particularly in the Gulf – after consuming alcohol.
For hotel guests:
–Research the hotel where you are staying, and ask about security concerns. Is there a security guard on staff? Are there cameras in the hotel? Are rooms equipped with multiple locks? What other steps are taken to ensure patrons' safety during their stay?
Of course, you can't be responsible for every act of recklessness or negligence on the part of others. But being proactive and keeping your mind clear can lessen your chances of an injury, and increase your odds for having a great time.
Call Associates and Bruce L. Scheiner, Attorneys for the Injured, at 1-800-646-1210.
Additional Resources:
PCBPD: Spring Breaker killed in DUI crash, March 10, 2014, By Chris Olwell, The News-Herald
More Blog Entries:
Drugged Driving Concerns as Medical Marijuana Advocates Prepare for Vote, March 1, 2014, Fort Myers Beach Tourist Injury Lawyer