Defective products in Fort Myers create substantial hazards for consumers. Holiday weekends can be a particularly dangerous time for both defective product injuries and premise liability injuries in Fort Myers and elsewhere in South Florida.
Our Fort Myers accident lawyers encourage you to check with the Consumer Product Safety Commission for defective product news when making a substantial purchase, such as a crib, gas grill or portable pool. And to use extra caution in supervising children around swimming pools this holiday weekend and throughout the year.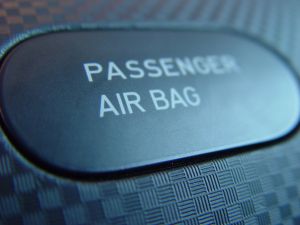 Recent defective product news in South Florida includes:
-A 1-year-old child drowned in the family swimming pool after getting out through a dog door in Deltona Beach, Pet Access Dangers reported. It was the sixth reported drowning in Volusia County so far this year. The site reports 70 percent of preschoolers who drown are in the care of both parents at the time and 75 percent are missing from sight for 5 minutes or less. Even portable pools may pose a significant risk. CNN reported recently that 244 submersion incidents have been reported involving small portable pools in the last decade — in 209 cases the accident resulted in fatal injuries.
-Those concerned about defective vehicle injuries in Fort Myers should be aware that the Detroit News recently reported a recall of 50,000 Cadillac SRX crossovers, which need to have the airbag reprogrammed. The National Highway Traffic Safety Administration reports the right side airbag won't deploy in a crash if no one is in the front seat — as a result, backseat passengers may not be fully protected.
-The Consumer Products Safety Commission is warning about the risks of small fireworks, such as bottle rockets and firecrackers, whether defective or not. "From purchase to ignition, know how you and your family can stay safe and which fireworks are allowed in your state if fireworks are part of your July 4th celebration," said CPSC Chairman Inez Tenenbaum. "Never assume that a fireworks device is safe based on its size and never allow young children to play with or light fireworks. By knowing the dangers of all types of fireworks, consumers can prevent tragedies."
Last year testing of fireworks shipments found that 43 percent were not compliant with the Federal Hazardous Substance Act, meaning users could be at increased risk of serious or fatal injury.
-The government has also announced a recall of 460,000 bottles and jugs of Pourable NAPAfire and FIREGEL. The gel fuel distributed by Napa Home and Garden of Duluth, Georgia can ignite unexpectedly and splatter onto people and nearby objects, creating the risk of Fort Myers burn injuries and of structure fires. The product was sold at Bed Bath & Beyond, Shopko, Restoration Hardware, and other stores nationwide. Consumers should stop using the fuel and return any unused portion for a full refund.

Associates and Bruce L. Scheiner, Attorneys for the Injured, is a law firm dedicated to representing accident victims in personal injury and wrongful death claims throughout South Florida, including Fort Myers, Cape Coral, Naples, Port Charlotte and Sebring. Call for a free and confidential consultation to discuss your rights. 1-800-283-2900.