Eight people suffered injuries recently in a Fort Myers rollover crash involving a sport utility vehicle and a passenger van.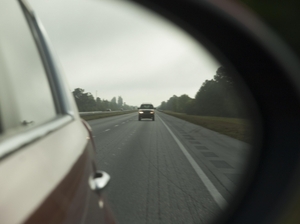 According to news reports, the 25-year-old driver of the van was traveling west on Daniels Parkway when, for reasons unknown, he crossed over several lanes of traffic and the concrete median and then into the opposite lane.
As a result, a van struck the driver's side of a Chevy Tahoe SUV, causing the Tahoe to flip over onto the grassy shoulder before slamming into a nearby tree. The 30-year-old driver of the SUV was seriously injured, while his 26-year-old female passenger suffered minor injuries.An infant in the vehicle did not suffer injuries.

In the van, the driver suffered minor injuries, while a 3-year-old boy suffered serious injuries. In that same vehicle, an adult woman, 5-year-old girl, twin 2-year-old girls and and an infant boy were reportedly not injured.
The van driver was cited for failing to maintain his lane and driving without a driver's license. As bad as this crash was, emergency officials believed it could have been much worse, particularly given the number of children involved and the fact that two large vehicles were involved.
In particular, SUVs have a known propensity to roll over in the event of a crash. They are more top-heavy and can be tougher to control in the event of an impact. They may also be more likely to roll when the driver is forced to take quick, evasive action or drives onto the shoulder of the road.
Although rollovers only occur in about 3 percent of all wrecks, they account for about 30 percent of roadway fatalities. In 2010, Consumer Reports indicated that roughly 6,800 of the approximately 22,000 vehicle occupants killed in motor vehicle crashes were the victim of a rollover.
The fact is, a rollover can occur in any type of vehicle, but those that are narrower and taller (SUVs, vans and pickup trucks) may be more susceptible to these incidents than traditional cars due to a higher center of gravity. Side impact crashes tend to heighten the risk.
The good news is that driver fatalities in SUV rollovers dropped from 43 per million in 1998 down to 12 per million in 2009. Still, that's far too many deaths.
While drivers can't prevent every road hazard (including reckless and unlicensed drivers), they can anticipate the possibility of these hazards. So in terms of SUV purchase, the National Highway Safety Traffic Association recommends:
–Explore the purchase of a newer vehicle, which tend to have upgraded safety systems, such as electronic stability controls and side airbags.
–Always wear your seat belt – and make sure the kids are properly strapped in as well.
–Maintain your tires by checking inflation pressure at least once every month.
–Be careful not to overload the vehicle, especially if you are driving a pick-up or SUV, as this could increase the risk of a rollover in the event of a crash.
–Do not exceed the speed limit, as this not only increases the rollover risk, it heightens the chances of serious injuries.
Call Associates and Bruce L. Scheiner, Attorneys for the Injured, for a free and confidential consultation to discuss your rights. 1-800-646-1210.
Additional Resources:
Eight injured in rollover accident on Daniels Parkway, Feb. 14, 2014, Staff Report, Naples Daily News
More Blog Entries:
Small Cars Come Up Short in Crash Tests, Aug. 27, 2013, Fort Myers Car Accident Lawyer Blog