Victims of negligence need to understand laws giving hospitals the right to have outstanding medical bills paid from a patient's future personal injury award, regardless of automobile insurance coverage.
Where a hospital lien has been filed in accordance with law, a patient who otherwise cannot pay for medical treatment may first have to pay the hospital out of any personal injury judgment or settlement.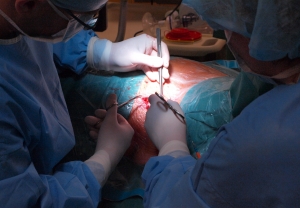 Our Fort Myers personal injury attorneys understand when and how hospital liens become enforceable, what constitutes valid notice of a lien, and who is liable for the lien when there is a judgment or settlement. In some cases, the amount of the lien can be negotiated down on behalf of a client. Additionally, hospitals are not required to submit to Medicare or private health insurance when treating an accident victim, which means such charges may be posted to liens regardless of whether health insurance is available to pay them.

Florida doesn't have a uniform law giving hospitals power to assert liens against personal injury settlements. Instead, there is a patchwork of county ordinances governing the creation and enforceability of hospital liens.
Lee County's hospital lien ordinance provides a good example of how technical this aspect of personal injury law can be.
Lee County specifically authorizes hospital liens in favor of the county's public hospital, Lee Memorial, in addition to charitable hospitals located in the county organized as nonprofits.
Under the law, nonprofit hospitals are granted a lien for "all reasonable charges for hospital care, treatment, and maintenance of an ill or injured person." The lien applies to all causes of action, including personal injury claims, brought by the patient or the patient's legal representative.
In addition to applying to amounts payable under certain insurance policies, hospital liens apply to amounts payable under settlements or judgments related to the injury or illness for which medical services were provided.
In order for a lien to be enforceable, a nonprofit hospital must file a certified written claim with the Lee County Circuit Court within 30 days of the patient's discharge from its facility. The written claim filed with the court must include:
(a) The name and address of the patient and, if the patient is a minor, the name of the patient's parents or guardian;
(b) The name and location of the hospital;
(c) The patient's admission and discharge dates;
(d) The amount due for medical services rendered by the hospital; and
(e) When known, the names and addresses of all individuals, firms, or corporations that the patient claims may be liable, in addition to any information regarding potential insurance coverage for the patient's injuries.
The proper filing of a hospital lien constitutes notice to all individuals and businesses that may be liable for the patient's injuries.
Importantly, the Lee County ordinance provides that any release of claims or settlement of a personal injury suit does not invalidate the hospital's lien, unless the hospital joins in the settlement or executes its own release.
The law further gives a hospital a cause of action for unpaid medical bills against any party that impairs the hospital's lien by accepting a settlement or release of claims without a proper release or satisfaction of the lien.

If you've been injured, contact Associates and Bruce L. Scheiner for a free consultation at 800.646.1210.