Roadway signs are the means by which drivers learn the rules, warnings, guidance and other information necessary to safely navigate their route. Erection and maintenance of roadway signs are the responsibility of whoever owns that street, whether it's a local township, county, city or state.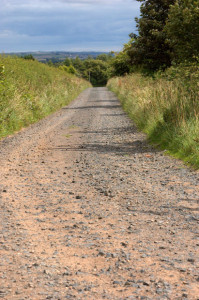 There are sometimes contracts between these entities wherein the owner of the road will sign over certain rights in exchange for maintenance duties. According to the Federal Highway Administration, signs are only effective if you can clearly see them. That's why it's imperative to:
Clean them;
Implement vegetation control;
Protect them from theft;
Make sure they are properly supported and adjusted.
These are all reasonable steps that governments can take to ensure the signs are visible and drivers can safely navigate. But what if a government agency doesn't take reasonable measures? If it results in a driver being involved in an injurious crash he or she likely would have otherwise avoided, it's plausible there are grounds for personal injury litigation.
Still, it's important to understand that any time you take on a government entity, there are special rules and requirements. Having an experienced car accident attorney to make sure it's don't properly is imperative.
In the recent case of Foster-Naser v. Aurora County, a widow in South Dakota sought to hold accountable the local county for failure to maintain a double arrow sign that would have indicated a sharp turn at a "T" intersection. That's where her husband died. But the county insisted it was the township that was responsible for sign maintenance.
According to court records, decedent was a 45-year-old passenger in a vehicle driven by an 18-year-old. The T intersection at a dead-end road connected two gravel roads in this rural part of the town. The vehicle rolled over into a soybean field. The driver suffered injuries, but survived. Passenger was killed.
Decedent's wife filed a wrongful death lawsuit against the county, which moved for summary judgment arguing it had no duty to decedent to maintain the double arrow sign. In support of its motion, the county submitted evidence indicating the township is the governing body responsible for the road. It conceded, as plaintiff alleged, that it had an oral agreement with the township to maintain the roads – but its maintenance was limited to snow plowing. That duty was only accepted by the county, its lawyers argued, because the township didn't have the kind of heavy equipment necessary to do it on its own. At no  point, the county stated, was there an agreement to install, maintain or repair the sign on those roads.
Plaintiff countered this by presenting evidence the county had billed the township for much more than snow-plowing. It had done shoulder work, flood work, disking, spot gravel, blading, back sloping, rock work and had even replaced a culvert. In fact, the highway superintendent for the county had made a note in a memo he had visited the site to make sure "we" (the county) were maintaining it properly.
Trial court granted summary judgment to the defense, and the South Dakota Supreme Court affirmed. The courts held that even if the two municipalities had an agreement for maintenance duties that expanded beyond snow plowing, the county could only be responsible for injuries caused by failure to maintain those aspects that it agreed to maintain. The only exception would be if the contract gave full control of the road to the county.
Assuming the statute of limitations has not expired, plaintiff may still be able to file suit against the township for her husband's wrongful death.
Call Associates and Bruce L. Scheiner, Attorneys for the Injured, at 1-800-646-1210.
Additional Resources:
Foster-Naser v. Aurora County, Jan. 27, 2016, South Dakota Supreme Court
More Blog Entries:
Burgueno v. Regents of the Univ. of Cal. – Bicycle Accident Immunity, Jan. 29, 2016, Fort Myers Injury Attorney Blog