A recent decision by Florida's Third District Court of Appeals upholds the liability of auto insurance company GEICO in covering damages awarded to plaintiffs who won a $15 million verdict against GEICO's insured.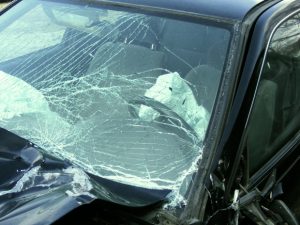 The case is a tragic and complicated one, and despite the commonality of Florida auto accident claims, how complex they can sometimes be when it comes to disputes with insurers. That's why it's so critical that claimants seek top quality legal counsel to represent them in such cases.
The case began with events that occurred in March 2011 in Miami. Court documents revealed defendant driver was operating his mother's vehicle when he slammed into a cluster of other vehicles on the shoulder of I-95. The other motorists had just been involved in a minor chain-reaction crash set off when one vehicle clipped a stalled vehicle that was parked in an emergency lane. A total of seven cars were involved in the initial crash. People had exited their vehicles and were waiting on police to arrive when defendant swerved from the express lane, slammed into a concrete barrier and then crashed into the crowd. He instantly killed four people and a fifth died several days later of severe personal injuries. 
Authorities apprehended the suspect and ascertained his blood-alcohol concentration was 0.127, which far exceeded the legal limit, and that was four hours after the deadly crash. He had reportedly been at several nightclubs earlier in the evening. He was arrested and charged with five counts of felony DUI manslaughter and vehicular homicide. He faces up to 75 years in prison if convicted, though he absconded after he was released on bail and remains a fugitive.
In the meantime, the parents of one 23-year-old victim filed a wrongful death lawsuit. Trial court judge deemed defendant liable prior to trial, so the only issue at hand was how much the family should be awarded in damages. Jurors awarded $9 million to mother, $6 million to father and tacked on $350,000 in punitive damages.
GEICO, which provided insurance on defendant driver's vehicle, was deemed liable to pay by trial court declaratory judgment. GEICO appealed, arguing defendant was not an insured because defendant had breached cooperation of the policy.
The appellate court, however, affirmed, citing the plain and unambiguous language in F.S. 627.426, Florida's Claims Administration statute. Specifically, the statute says a liability insurer can't deny coverage based on a particular coverage defense unless, among other requirements, the insurer gives written notice to the named insured by of its refusal to defend, obtains from insured a nonwaiver agreement following full disclosure of facts and policy provisions and retains independent counsel mutually agreeable to both parties. In this case, GEICO reportedly failed to comply with the written "refusal to defend" portion and instead defended the absconded defendant. Further, it failed to comply with the other aforementioned provisions of the statute. It could not have obtained a nonwaiver agreement from defendant in this case or retained independent counsel mutually agreeable because defendant had absconded and the insurer didn't know his whereabouts.
Based on this, the appellate panel ruled trial court's summary judgment against the insurer was proper.
Call Associates and Bruce L. Scheiner, Attorneys for the Injured, at 1-800-646-1210.
Additional Resources:
GEICO v. Mukamal, et al, Aug. 23, 2017, Third District Court of Appeal
More Blog Entries:
Pedestrian Accident Lawsuit Requires Showing Negligence by Preponderance of Evidence, Aug. 8, 2017, Fort Myers Car Accident Lawyer Blog