Recently, Mothers Against Drunk Driving targeted two campaigns at teenagers. The first was intended to keep kids safe at prom and was called Promoting Safe Behavior. The second was Alcohol Awareness Month, which took place in the month of April.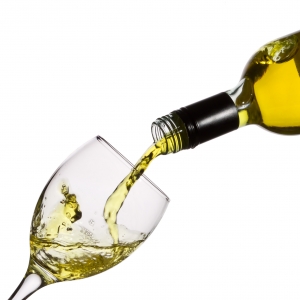 Both of these events were intended to remind parents and teenagers about the dangers of drinking while underage. Our Fort Myers accident attorneys know that a young person who drinks faces many potential dangers and also puts others at risk if he or she chooses to drive after consuming alcohol. The efforts of MADD to draw attention to the problem of teen drinking are important efforts, especially as graduation approaches and as many teens make dangerous decisions during a celebratory time in their lives.
Graduation & Summer Vacation Present Risks
Both of the MADD events came at an opportune time because now is a very risky time for teenagers. Many young teens will celebrate their graduation at parties where they consume alcohol. Often, these teens will take risks at these parties and MADD lists a number of dangerous behaviors that teens may engage in including unsafe sex and driving drunk.
Teens who go to graduation parties may drive home from those parties drunk or may do risky things at the parties including consuming too much alcohol and putting themselves in a position where their chances of sexual assault go up. When teens do these things, they not only could hurt themselves but they could also hurt innocent bystanders who happen to encounter them on the roads.
Once graduation passes, teens also take many risks in the summertime. With no school and with many parents working, teens often spend their days and nights getting into trouble that could include, drinking, taking drugs or even just joyriding around with their friends. The more teens drive and the more passengers they have in their car at once, the greater the chances of an accident occurring that results in the young driver hurting himself, his passengers and others on the road.
Staying Safe
Teens need to remember that there is lots of life beyond graduation and summer vacation. Taking dangerous and unnecessary driving risks isn't worth it because these risks could cause them to kill or injure themselves or to end up in jail for causing a car wreck that kills or injures someone else.
Parents should also take steps to keep kids this safe during graduation and over the summer season. This means making sure that teens understand the dangers of drunk driving; that they are supervised so they don't get into trouble; and that they are restricted from going to parties or events where there will be no supervision and where alcohol will be served.
If parents and teens both make a commitment to staying safe through graduation and summer vacation, then many lives will be saved this year.

Associates and Bruce L. Scheiner, Attorneys for the Injured, is a law firm that is dedicated to fighting for the rights of accident victims. If you were injured, call for a free and confidential consultation to discuss your rights. Call 1-800-283-2900.
Additional Resources:
BAC Content and South Florida Drunk Driving Accidents, Florida Injury lawyer Blog, April 11, 2013
SWFL Traffic Safety – April is Distracted Driving Awareness Month, Florida Injury Lawyer Blog, April 3, 2013