The booming Southwest Florida economy is thanks in no small part to the housing and construction industries. However, an increasing concern is the growing number of serious and fatal construction accidents that result from such rapid development.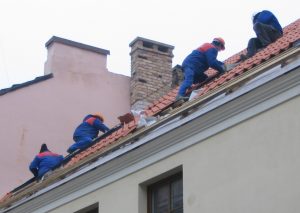 The Palm Beach Post reports the number of serious and fatal construction injuries in South Florida has skyrocketed, up 140 percent in the 7 years since we exited the Great Recession.
More than 100 fatal construction accidents were reported for the first time in 2018, according to the U.S. Bureau of Labor Statistics. In 2011 the department reported 42 construction fatalities in Florida. That means that in just seven years, the fatality rate more than doubled.
The most common construction accidents include:
Falls: Whether roofing or working on scaffolding, falls are responsible for about one-third of all fatal construction accidents. Falls, even from step ladders or ground level, can be fatal.
Slips and trips: Whether falling from height or slipping or tripping on a wet, slippery or obstructed surface, these incidents are also responsible for nearly one-third of all fatal construction injuries.
Struck by object or equipment: From heavy equipment incidents to falling merchandize, these incidents are also a top cause of serious or fatal construction accidents.
While the Occupational Safety and Health Administration is supposed to regulate use of fall-protection equipment and other work-safety measures, the reality is the government watchdog is largely reactionary, showing up to investigate only after a serious or fatal construction accident has occurred.
Liability for Construction Accidents
The National Institute for Occupational Safety and Health reports the number of people employed by the construction industry has also climbed substantially to deal with the growth. Up more than 16 percent in the last four years, construction now employs more than 10 million U.S. workers.
But small firms, with 20 or fewer employees,  account for more than 90 percent of all employers in the construction industry. More than one-third of the workforce is Hispanic and about one-fourth is foreign born, according to the government statistics.
Use of limited liability corporations and the employment of illegal immigrants and other day laborers or contract workers is one of the many strategies the industry employs to limit liability in the event of a serious or fatal work accident. Not carrying the required workers' compensation insurance, and/or not properly reporting injury. is commonplace.
As a result, holding employers accountable can be a legally complex process best left to a law firm with extensive experience representing victims of construction accidents. Our construction injury lawyers in Cape Coral and Fort Myers know serious life-long impairment, including partial or total permanent disability, are often an unfortunate consequences for those who survive a mishap on a construction site. However, building a case to hold responsible parties liable for recoverable damages is often the most crucial element of these complex cases.
Liable parties may include an employer, a property owner, a general contractor, another independent contractor or corporation working at a job site,  and one or more insurance companies. Having a law firm with experience in each of these areas, and a track record of success, will offer you and your family the best chance of making a meaningful recovery.
If you or a loved one is injured, call Associates and Bruce L. Scheiner, Attorneys for the Injured, at 1-800-646-1210.