The tragic death of a woman walking her dog in South Fort Myers is a sobering reminder of the risks faced by pedestrians in Southwest Florida.
Kate Johnson of Fort Myers and her beloved dog, Diva, were walking when they were struck and killed by a hit-and-run driver. WINK News reports loved ones have purchased a billboard and taken other steps to locate the at-fault driver. It was a light-colored Nissan that hit Johnson and her dog, and the driver left them to die along McGregor Boulevard at the intersection with Water Lane.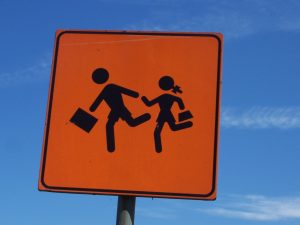 Pedestrian Injuries: Uninsured and Hit-and-Run Drivers
As part of our Be a Better Driver 2020 campaign, we have highlighted to risks faced by pedestrians throughout Southwest Florida. The rapidly growing population means large swaths of neighborhoods do not have appropriate street lights, sidewalks and other infrastructure that would better allow walkers to enjoy the outdoors. It is a primary driver of risk, making South Florida the nation's deadliest location for pedestrians. However, it's often the negligent acts of drivers that precipitate a collision with walkers.
Our Fort Myers injury lawyers know these incidents typically result in very serious or fatal injuries to the victim. In far too many of those cases, a driver flees the scene and is never located, or is driving without insurance or without enough insurance to begin to compensate for injuries and damages.
Florida leads the nation in uninsured drivers, with an estimated 1 in 4 drivers on the road without insurance, according to the National Insurance Council. And our experienced injury lawyers in Fort Myers and Cape Coral know Florida's mandatory minimum insurance law of just $10,000 Personal Injury Protection and $10,000 in property damage coverage will not begin to cover losses in the wake of a serious or fatal accident.
Uninsured/Underinsured Motorist Coverage for Pedestrian Injuries
It's another reason why we view it as critical to carry uninsured/underinsured motorist coverage, which is optional under Florida law. This vital coverage will protect you and your family in the event of a car accident or pedestrian accident involving a driver who flees and is never identified, or a driver who does not have enough insurance coverage to pay meaningful damages.
While Florida continues to discuss making changes to insurance law as it relates to automobile accident liability, it is your own insurance policy that will often be a primary source of recovery in the event of serious or fatal injuries.
In some cases, other liable parties may include a homeowner's association, the owner of an at-fault driver's vehicle, or even a municipal or government agency. Conducting a thorough, independent and comprehensive review of accident causation, and identifying all potentially liable parties, will be of paramount importance. Calculating present and future costs of injury or resultant disability will also be critical when it comes to arriving at a fair award.
If you or a loved one is injured, call Associates and Bruce L. Scheiner, Attorneys for the Injured, at 1-800-646-1210.