The spookiest thing about Halloween might be the increased injury risks.
We wish you the best and hope you stay safe among the ghosts and goblins that will usher in the official start of  the holiday season. We've noticed a number of communities were already installing their holiday lights this week. Perhaps that's fitting: As historic as it has been,  few will be sorry to see the end of 2020.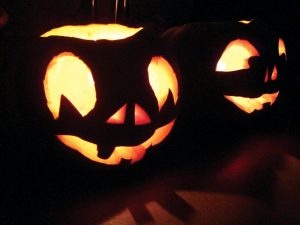 The coronavirus pandemic might change Halloween some. But it's a safe bet kids won't be getting their candy fix on Zoom and our injury lawyers in Cape Coral and Fort Myers know the systemic risks will be largely the same: Pedestrian injuries, collisions caused by drunk driving, and premises liability cases stemming from injuries at resorts, nightclubs, large gatherings and riotous parties.
Halloween Injury Risks
While the risk of COVID-19 will keep many to more socially distanced activities, we all shoulder the responsibility of reducing injury risks. Our injury lawyers in Fort Myers and Cape Coral know staying safe does not happen passively.
Pedestrian Injuries: The biggest risk next week will be pedestrian injuries. Daylight Savings Time ends Nov. 1, the day after Halloween, so the ghosts and goblins darting through neighborhoods will give way to early darkness, which will do nothing to reduce the risks. Motorists should always yield to cyclists and pedestrians. Pay particular attention in residential neighborhoods and never use these areas as a cut through to avoid traffic.
Drunk Driving: Halloween and the height of fall football season will usher in the year-end holiday period. There is every evidence that alcohol consumption has increased significantly during the pandemic. A pent up need to socialize may also combine with larger private gatherings as people seek to avoid crowded clubs. Private party hosts must provide alcohol responsibly and understand in some cases they could be held legally responsible if a guest causes serious injury after leaving intoxicated.
Premises liability: In addition to social host laws that can hold party hosts  responsible for drunk driving accidents, Halloween and the start of the winter tourist season increases the risk of all types of property injuries, including slip and fall accidents, swimming pool accidents, parking lot injuries, and even assault and other types of crime.
SAFETY TIPS FOR PARENTS
Here are some tips for parents and homeowners:
Choose costume and walking shoes carefully. Costume should not obstruct vision and should have no hard or sharp parts that could cause injury in the event of a fall.
Walk the route in advance and always supervise your child.
Use sidewalks and only cross streets at crosswalks or well lighted intersections.
Use a flashlight and try to finish before dark.
SAFETY TIPS FOR HOMEOWNERS
Avoid carving knives and candles. Use paint for pumpkins and outdoor lights for other decorations.
Sit in your driveway so kids don't have to walk through your yard and negotiate the sidewalk.
Use plenty of safety lighting.
Clear the walkway and walking route of trip and fall hazards.
If you or a loved one is injured, call Associates and Bruce L. Scheiner, Attorneys for the Injured, at 1-800-646-1210.