The decision by Gov. Ron DeSantis to lift the remaining COVID restrictions coincides with the return of early darkness and the start of the tourism season in Southwest Florida.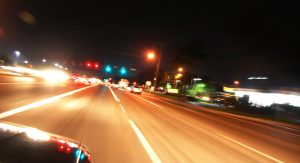 DeSantis started October by announcing Phase 3 reopening in response to economic realities and stabilizing numbers of coronavirus cases. Bars, restaurants and resorts were among the businesses permitted to return to full capacity, according to the Orlando Sentinel, although most are still expected to adopt social-distancing and other policies to help mitigate risks.
Daylight Savings Time ends Nov. 1 at 2 a.m., setting the clocks back an hour. National Geographic reports a number of places are trying to end Daylight Savings Time.Love it or hate it, Southwest Florida will see early darkness at a time of year when the days are growing shorter anyway. First common in the United States during World War II, and widely adopted in the 1970s in response to the Energy Crisis, many argue early darkness and early light do not conserve energy and certainly do not contribute to road safety.
Traffic Accidents After Dark
Pedestrian injuries in Fort Myers, Cape Coral and Naples are more common after dark. In fact, that's when the vast majority of serious and fatal injuries occur. Even so, the hour around sundown always proves one of the most dangerous times of the day for both walkers and cyclists.
The combination of early darkness and shorter days will push sunset into the evening commute. While pedestrians and cyclists face highest risk of serious or fatal injuries, motorcycle riders and motorists also face significant risks as the roads get busier to start the winter tourist season.
We don't yet know what kind of season is in store for Southwest Florida. But with the end of hurricane season and some prognosticators predicting a long, cold winter throughout the Midwest, roads are expected to be increasingly congested through the holidays and well into the winter tourist season.
Road Safety After Dark
Walkers and riders should take special care to remain visible and obey all traffic safety laws. Planning your route to utilize bike trails, sidewalks, streetlights, crosswalks and traffic control devices can go a long way toward keeping you safe. Many areas of Lee, Collier and Charlotte counties still do not have adequate infrastructure for these vulnerable road users.
However, many out enjoying the area after dark will be guests from out of town. This holds true for walkers and riders as well as motorists and those visiting the resorts and clubs of Southwest Florida. Distraction and intoxication will both be factors in far too many collisions.  All motorists need to commit to safe driving, particularly after dark. Spatial disorientation makes dusk and sunrise among the most difficult times to be on the road.
Those involved in a serious motor-vehicle collision are always best served by reaching out to experienced legal help as soon as possible. In the best case, you will be protecting your rights and financial wellbeing. But in the worst case you will be assured of having component legal help every step of the way.
If you or a loved one is injured, call Associates and Bruce L. Scheiner, Attorneys for the Injured, at 1-800-646-1210.