Happy New Year!
All of us at Associates and Bruce L. Scheiner, Attorneys for the Injured, wish you a safe and peaceful start to 2021. Most of us were not sorry to see the end of 2020, and have hopes that 2021 will bring a new beginning as much of the world seeks vaccination from the coronavirus and a return to normalcy.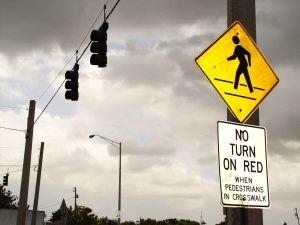 Speaking of normal, perhaps you have noticed a significant increase in traffic on the roads of Southwest Florida. While the holiday shopping season seemed unusually tame, heavy traffic has signaled the start of the new year and the height of tourism season in Southwest Florida. Schools are back in session, winter residents have arrived and an increasing number of tourists continue to arrive at destination locations throughout Lee, Collier and Charlotte counties.
Resolve to Stay Safe on the Road in 2021
Our injury lawyers in Fort Myers and Cape Coral recognize there is much drivers can do when it comes to staying safe on the roads. Most risks are recognizable and many are avoidable. While you can never guarantee you will not be victimized by the irresponsible actions of another motorist, being proactive about safety can reduce or eliminate many risks.
As we recognize our 50th year fighting for the rights of injury victims and their families here in Southwest Florida, we will begin 2021 by taking a look at the most common risks of the road, including the big three:
Distracted driving: By some estimates, distracted driving is involved in nearly half of all traffic collisions, and in more than 1 in 3 road deaths, resulting in more than 10,000 fatalities per year.
Drunk driving: Nationwide, intoxicated motorists are involved in one-third of all fatal traffic collisions, resulting in 9,000 deaths nationwide. In Florida, the stats are even more grim, with about 40 percent of fatal collisions involving alcohol.
Aggressive driving: While receiving less attention, taken collectively a group of common driving infractions like speeding, following too closely, failure to use signals, and other dangerous driving behaviors are involved in about one-third of all serious and fatal traffic collisions in Florida.
Common Traffic Behaviors Lead to Injury and Death
Our car accident attorneys know mixing and matching these behaviors is frequently responsible for traffic collisions. But there are many other common elements we have seen in 50 years of representing injury victims in Southwest Florida.
Inexperienced operators: Teen drivers are at especially high risk. We will focus on how you can help your new driver stay safe, from choosing a vehicle and buying insurance, to proper training and supervision, keeping your teenager safe on the road — whether driving or riding with friends — is critical to avoiding a tragedy.
Older drivers: Coronavirus restrictions have left many of our oldest and most vulnerable residents to fend for themselves, without the safeguards they have come to rely upon. Check up on the older loved ones in your family and make sure their independence is not compromised.
Night driving: Driving after dark is high risk. More than half of all fatal collisions happen at night, despite there being far fewer vehicles on the road. From poor vision to dangerous drivers, night driving is a special skill; the smartest play is often to stay home with your family.
Intersections: These points of traffic conflict are often deadly. We'll take a look at ways you can stay safe.
Vulnerable road users: Pedestrians, bicyclists and motorcyclists account for two-thirds of the traffic deaths in Southwest Florida. Through five decades of service, we have made fighting for their rights a primary focus.
Staying safe on the road does not have to be complicated or time consuming. By working to reduce your risks, you can help you and your family stay safer in 2021.
If you or a loved one is injured, call Associates and Bruce L. Scheiner, Attorneys for the Injured, at 1-800-646-1210.