A woman seriously injured when a train derailed in West Virginia will have to endure a second trial after a federal appeals court ruled the trial court erred on an essential legal question.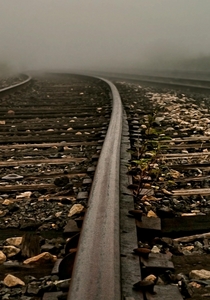 The U.S. Court of Appeals for the Fourth Circuit found no fault with the trial court in its determination that the train operators breached its duty of care to properly inspect the track where the derailment occurred. However, it was decided on appeal in Harris v. Norfolk Southern Railway Co. that the court did not properly consider whether that breach of duty proximately caused the derailment that led to plaintiff's injuries.
This is a critical point because in any negligence case, one has to show:
–A duty of care exists;
–The duty was breached;
–The breach proximately caused plaintiff injury.

Without all three of these essential elements, a personal injury lawsuit will crumble.
Train derailments are thankfully fairly rare, but Florida isn't immune to them. In 2002, an Amtrak train carrying 468 people derailed in Crescent City, killing 4 and injuring 133. In 2013, a train derailed in Sanford, killing a contractor on board. A more recent derailment occurred in November 2014 in Santa Rosa County, but that was not a passenger train and no serious injuries were reported.
While these cases don't occur often, that's usually because train companies know how to prevent them. It's when precautions aren't taken that accidents tend to occur.
In the Harris case, plaintiff worked at a rail loading dock at a coal station. Apparently no one realized a portion of the track near the facility had become badly eroded and contained cracks between the rail heads and the web. On the day in question, as the rail cars passed over this part of the track, the rail head split and several cars derailed.
One of those cars went flying into a support beam of the structure in which plaintiff was working. The result was she suffered severe debilitating physical and mental injuries.
An investigation would later determine the corrosion of the track occurred on a nine-foot section. Most of this occurred over a likely period of months and maybe even years, though the rail head didn't actually break away until this day. Expert witnesses would later testify there were hundreds of cracks, likely developing for years, and this was one of the worst cases of rail corrosion many had seen in their careers.
The accident was known to be the proximate cause of plaintiff's injuries. But the issue on appeal is whether the accident was caused by defendant rail company's duty to inspect and maintain the track and failure to do so.
An inspection by the firm a few months before the accident indicated "some defects," but not the extent they were indicated by inspectors later.
A jury sided in favor of plaintiff, awarding her nearly $3 million – $2 million for pain and suffering and loss of life enjoyment, $795,000 for lost earnings, $125,000 for loss of household services and $57,000 for medical expenses.
On appeal, the Fourth Circuit reversed in part. Although it found a new trial was necessary, it did affirm the trial court's summary judgment on a motion denying plaintiff the opportunity to seek punitive damages.
Call Associates and Bruce L. Scheiner, Attorneys for the Injured, at 1-800-646-1210.
Additional Resources:
Harris v. Norfolk Southern Railway Co., April 30, 2015, U.S. Court of Appeals for the Fourth Circuit
More Blog Entries:
$10M Settlement for Fatal Truck Crash That Killed One Comedian, Injured Another, April 3, 2015, Fort Myers Accident Lawyer Blog