Defendants in a trucking accident lawsuit that left a mother-of-four with traumatic brain injuries, unable to walk and relegated to a nursing home, are now fighting against their own lawyers after jurors awarded plaintiff a record $35 million in damages for her injuries.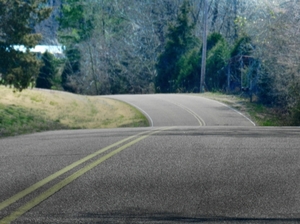 The facts giving rise to this case began in October 2010, when a 53-year-old woman operating an 18-passenger bus slammed into a tractor trailer that had jackknifed ahead of her from the opposite direction on a highway in California. She had no time to stop or avoid a head-on crash.
Having once enjoyed an active social life, a 30-year marriage and four children, she was debilitated with multiple skull fractures, traumatic brain injury, spinal cord injury, broken ribs, a broken jaw, numerous facial fractures, a lacerated liver and other injuries. She was in a coma for a month and hospitalized in intensive care for four months. She was paralyzed from the waist down. Once released, she was unable to afford the daily care she needed at home, she was essentially warehoused" in a nursing home, away from her family and without access to necessary therapies. Her days instead were spent watching television, staring at white walls and sleeping alone.

Defendants in this trucking accident lawsuit, which named the driver individually, the trucking company and the company's insurer, did not dispute liability. They admitted the tractor-trailer driver was at fault and therefore the trucking company was vicariously liable, as the driver was acting in the course and scope of employment.
At trial, there was no need to prove negligence. The only issue was how much compensation plaintiff and her family deserved.
Plaintiff's counsel presented a future life-care plan that would allow plaintiff to essentially receive the same level of daily care she was receiving at the nursing home, except at home with her family and with additional rehabilitative services and therapies. They estimated total costs for all this plus loss of consortium would amount to $43 million in damages.
Defense, although conceding liability, argued her damages should be closer to $15 million, considering it wasn't known whether plaintiff could continue to reside at home for the all of her 26-year life expectancy and further, argued the care she'd been receiving up to that point was adequate.
Jurors determined her total damages at just under $35 million – a record in that district. This included $16 million for future medical costs, $73,000 for past loss earnings, $200,000 for lost earning capability, $5 million for future lost earning capability, $9 million for pain and suffering, $1.1 million for future pain and suffering and $3 million to her husband for loss of consortium.
The defendant's insurance policy limit had been $5 million, and plaintiffs initially only demanded $12.5 million. Defense lawyers reportedly urged defendants not to settle.
And that is the subject of the more recent litigation, Cholakian & Assoc. v. Super. Ct., filed within the California Court of Appeal, Third Appellate District. Defendant trucking company and employee allege the insurance companies unreasonably refused to accept the policy limit demand when the truck driver's liability was clear and the damages were known to be in excess of the policy limit. Further, defendants say the defense attorneys didn't properly advise the insurers of the consequences of taking this action and also didn't instruct either the truck company or the driver to get their own attorneys.
The case is still pending, and the California appellate court recently ruled a motion to transfer venue should have been granted by a trial court.
The outcome of that case shouldn't affect the injury victim, who has already won her case. But it's an interesting insight into how insurance companies operate – even when they know their client is at fault and the injuries are serious.
That's why it's so important to have an experienced legal time by your side.
Call Associates and Bruce L. Scheiner, Attorneys for the Injured, at 1-800-646-1210.
Additional Resources:
Cholakian & Assoc. v. Super. Ct., April 29, 2015, California Court of Appeal, Third Appellate District
Sacramento jury awards paraplegic woman $31.9 million, Dec. 6, 2013, By Andy Furillo, The Sacramento Bee
More Blog Entries:
Florida Lawmakers Seek to Close Rental Car Liability Loophole, April 11, 2015, Fort Myers Trucking Accident Lawyer Blog