Bruce L. Scheiner, PA Wishes You a Safe and Happy Fourth of July
Our Fort Myers injury lawyers urge everyone to have a safe and enjoyable Fourth of July weekend.
Fourth of July is the time for backyard barbecues and hanging out with friends and family. It's a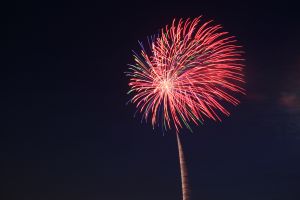 time to celebrate our nation's birthday, and the way we celebrate is with fireworks. Most people will go to a professional fireworks demonstration. This is by far the safest option. Others, however, purchase their own fireworks. Unfortunately, the use of fireworks by someone other than a trained professional can result in serious injury.
If you are going to put on your fireworks display, you should check local laws and follow some basic safety precautions. Regarding the law, according to the Collier County Sherriff's Office, any fireworks that fly or explode are illegal in the state of Florida. This means that only handheld or ground sparklers are legal to use in Florida. This law is in effect every day of the year, including the Fourth of July. Anything that shoots into the air or explodes is illegal. It is because of this law that many people will drive to a neighboring state to purchase fireworks that are not legal in Florida. Do Not Do This. In addition to the enhanced safety issues involving more dangerous fireworks, you can be subject to serious criminal statutes pertaining to the transport of explosives across state lines.

Aside from the law, the following are some safety precautions you should keep in mind:
• Never let small children hold sparklers – Sparklers are burning metal that can reach temperatures of upwards of 1200 degrees.
• Let children use glow sticks instead.
• Always supervise small children whenever they are around fireworks.
• Keep a water source close at hand in case something catches on fire.
• If a firework doesn't properly ignite, wait 20 minutes before approaching, and douse it with water.
• Never pick up an unexploded firework in your hand to inspect it.
• Never try to re-light a firework that did not go off the first time.
• Only use fireworks outdoors.
• Leave plenty of room around lit fireworks.
• Never mix alcohol and fireworks.
Again, it is best to leave the fireworks to the professionals, and go to a local Fourth of July display. Amateur fireworks are not only dangerous to those involved in the display, but also to others in the area. A fire may result in serious personal injury to your neighbors and cause significant property damage as well.
According WESH article in Orlando, an accidental fireworks explosion occurred behind a house last year requiring two accident victims to be airlifted to a local hospital in medevac helicopters.
To combat the rash of fireworks related injuries, local police will be on increased patrols throughout the area cracking down on illegal fireworks displays. Police are also concerned about the much more dangerous practice of shooting firearms into the air in celebration. A stray or falling bullet can result in serious bodily injury or death.
Call Associates and Bruce L. Scheiner, Attorneys for the Injured, at 1-800-646-1210.
Additional Resources:
Two Injured in Melbourne Fireworks Injury, July 5, 2013, WESH Orlando
More Blog Entries:
Fireworks Accidents One Common Cause of Burn Injuries in Fort Myers, June 11, 2011, Florida Injury Lawyer Blog