A four-vehicle crash closed Southbound Interstate 75 in North Fort Myers this week, after a semi, a camper trailer and several vehicles were involved in a collision.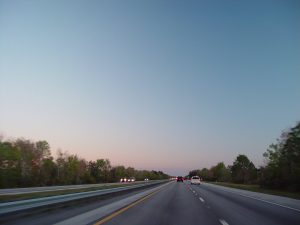 FOX4 News reported the incident closed the highway at  mile marker 147, which is near the Tucker's Grade and Bayshore exits. The Florida Highway Patrol reported a speeding car could not avoid hitting the rear-end of a tanker truck. The car went out of control and spun into the path of a tractor trailer, which veered into the path of a pickup truck towing a camper. Traffic on I-75 was diverted onto Tucker's Grade while authorities cleaned up the mess.
The 34-year-old driver was uninjured. He was charged with careless driving and failure to provide insurance at the scene of a crash. Several other motorists involved in the incident were transported to Lee Memorial Hospital.
Highway Collision Avoidance a Life-Saving Skill
Our car accident lawyers in Fort Myers and throughout Southwest Florida know we are entering one of the most dangerous times of the year for motorists. The return of snowbirds and tourists will coincide with the busy holiday travel season. But highway accidents are deserving of a special word, both because they tend to be largely preventable, and because they typically cause very serious or fatal injuries.
Around town, many traffic collisions involve intersections, parking lots, side streets and private driveways. Bicyclists and pedestrians are another common risk, even for drivers who are driving carefully and paying attention.
On an interstate or divided highway, there is almost no excuse for getting into a traffic collision. The lanes are wide, traffic is headed in the same direction, and oncoming traffic is separated by a median. Plenty of signage offers early notice of upcoming exits or changing traffic patterns. As this collision illustrates, interstate accidents typically result from two negligent behaviors: Speeding and following too closely.
Stay Safe After a Highway Incident
If you are involved in a highway collision, pull as far off the roadway as possible, summon medical attention for injured crash victims, and wait for help in a safe location — well away from the highway and your disabled vehicle. A significant number of victims are injured in secondary collisions with approaching traffic.
Make a police report and get the name, contact information and insurance information from all parties involved. It's also a good idea to take cell phone pictures, including the license plates of all vehicles involved. An experienced personal injury law firm will be in the best position to help you identify all responsible parties and to make a claim for damages. Even dealing with your own insurance company can be problematic, as an uninsured motorist or underinsured motorist claim may be made against your own insurance carrier if at-fault parties lack insurance coverage or lack enough coverage to fully compensate all claimants for damages after a multi-vehicle highway collision.
If you or a loved one is injured, call Associates and Bruce L. Scheiner, Attorneys for the Injured, at 1-800-646-1210.