Safety improvements to Lehigh Acres roads and a recent settlement against the City of Cape Coral highlight the risks of dangerous road conditions in Southwest Florida.
NBC News reports Lehigh Acres is eliminating several dangerous traffic turns after a series of traffic collisions.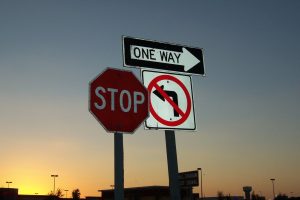 There have been nearly 20 reported collisions in the last two years because of left-hand turns at Fifth Street West and Gunnery Road. Cars from every direction turn left around traffic coming off of the main traffic light on Lee Boulevard. On Thursday, work crews will extend an already-existing median so that no one can turn left at Fifth Street West.
Residents are happy crews are improving the crash-prone spot because of how close it is to Lehigh Senior High, Varsity Lakes Middle School and Tortuga Elementary School. The much-needed safety improvement cost the county just $5,000 and will be completed by the end of the month.
The truth of the matter is motorists face significant risks from poorly designed roads or roads that are in poor condition. Southwest Florida residents likely face higher risks than most. In fact, the 2016 seminal study Dangerous by Design identified South Florida as the most dangerous place in the nation for pedestrians, thanks to poor street and community design. Cape Coral-Fort Myers was identified as the nation's deadliest community for such accidents.
It's true government agencies, homeowner's associations and other entities may be held responsible when bad design or poorly maintain roadways cause or contribute to a motor-vehicle collision. Just this week The News-Press reported the City of Cape Coral approved a $200,000 settlement over the death of an 18-year-old teenager, who was killed when a driver ran a stop sign that was obscured by debris left by Hurricane Irma.
Police had notified the city's public work's department about the dangerous condition a day before the tragedy.
A letter from attorney Bruce L. Scheiner to Cape Coral City Manager John Szerlag said, "the negligence of the City of Cape Coral is derivative of its negligent maintenance, signing and traffic control at (the intersection)."
But, it's also true that Florida law makes such negligent lawsuits more difficult to pursue, particularly as it pertains to suing cities, counties, school districts or other governmental agencies. Such entities enjoy sovereign immunity protections. However, F.S. 768.28 waives immunity for liability in certain tort actions where the law would hold private individuals similarly accountable. The $200,000 settlement is the maximum a city is allowed to pay under the law without special permission from the Florida legislature.
Injury victims will always be best served by early consultation with a law firm focused on personal injury and wrongful death litigation, and with a strong track-record of success holding cities and other governmental agencies accountable.
If you or a loved one is injured, call Associates and Bruce L. Scheiner, Attorneys for the Injured, at 1-800-646-1210.