A 35-year-old man was recently arrested after his alleged involvement with a hit-and-run car accident in Naples at the Brittany Bay apartment complex.
According to WINK News, the driver reportedly backed out of a parking lot at a high rate of speed, sideswiped a vehicle and then sped off. Luckily, the owner of the vehicle that was hit was standing nearby watching fireworks and witnessed the accident. Officers say that they saw the suspect speed out of the complex. They also say that he ran a stop sign before pulling onto Collier Boulevard. Upon entering Collier, his car fishtailed for about 200 feet.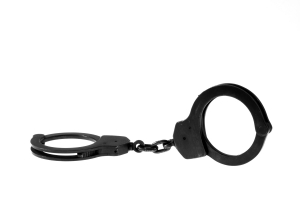 Shortly after the suspected hit-and-run driver got onto Collier, they pulled him over. During the traffic stop, the victim of the apartment-complex sideswipe arrived on scene and told the officers that they had the man who hit their car and fled. The suspect was arrest and is looking at charges of leaving the scene of an accident with property damage in addition to reckless driving charges. Authorities believe that he may have also been under the influence of drugs at the time.
Our Naples car accident attorneys understand that hit-and-run accidents happen every day and they happen to innocent people. Many times, drivers will flee the scene of the accident because of alcohol or drug use, because they lack a valid driver's license, or simply because they panic. Whatever the reason may be, it is important for the victim to call authorities immediately and then to contact an experienced attorney. In some cases where the driver was not located, a motorist may be able to collect from his or her own insurance policy. When a driver is located, recovery may come from his or her insurance policy, insurance policies in place on other vehicles in the household, or a claim against an at-fault driver's assets.
According to the AAA Foundation for Traffic Safety, more than 10 percent of all traffic accidents are hit-and-run accidents. Every year, there are nearly 1 million of these kinds of accidents reported. That's a near 20 percent increase since 1999, according to the National Highway Traffic Safety Administration (NHTSA).
What might be most shocking is that there are nearly 3,000 of these accidents reported in the state of Florida each and every year.

What to do in the event of a hit-and-run accident:
-Check yourself and your passengers to see if anyone is injured.
-Call the police!
-Provide officers with as much detail as you can, including info regarding the driver, the car and how the accident happened.
-See if there are any witnesses and collect statements and personal information.
-Take pictures if you can. Look for nearby traffic or surveillance cameras.
-Contact an experienced lawyer to help you to protect your legal rights.
-Report the accident to your insurance company as soon as possible. Sometimes there are limitations regarding the time you have to notify your insurance carrier of an accident.

If you or someone you love has been injured or killed in a car accident in Naples, Bonita Springs, Fort Myers, Cape Coral or elsewhere in the surrounding areas, contact the attorneys at Associates and Bruce L. Scheiner, Attorneys for the Injured. Call us to schedule a free and confidential consultation to discuss your case. 1-800-283-2900.
More Blog Entries:
Teen Car Accidents in Fort Myers Result of Inexperience, Florida Injury Lawyer Blog, June 25, 2012
Drunk Driving Accidents in Fort Myers a Summer Risk, Florida Injury Lawyer Blog, June 23, 2012