Recently, there was a span of five days in which 5 young children drowned or nearly drowned in swimming pools in Tampa. Some of the accidents happened when parents were present on the pool deck while others happened while parents were inside or otherwise took their eyes off of their children.
Regardless of how these tragedies occur, it only takes a few minutes for a child to drown in a swimming pool or hot tub or even in a backyard canal. According to Tampa Bay Online, this string of accidents has the full attention of pool safety advocates.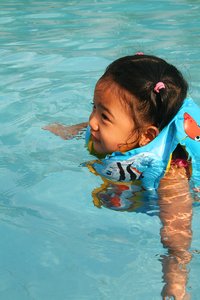 "This just breaks my heart," said Jenna DeVito-Roisum, president of Mason's Gift, which is a nonprofit organization that is focused on helping to prevent child drowning deaths.
Our Cape Coral swimming pool accident attorneys understand that these accidents often involve a lack of supervision or a lack of proper safety equipment, including gate latches and pool alarms. These accidents are so common in the state of Florida because we've got such beautiful weather year round. During the summer season, more people are on vacation, more people are hosting graduation parties and residents are celebrating with many other outdoor, poolside activities. Whatever the reason may be, there's no getting around the fact that drowning fatalities in swimming pools increase significantly during the summer months.
From January to October of 2011, there were nearly 60 children in the state of Florida who died in swimming pools. This serves as the highest number across the country, according to the U.S. Consumer Product Safety Commission. Texas had about 40 fatalities during the same time. California had 39, followed by Arizona with 33.
Swimming Pool Safety Tips from the Florida Swimming Pool Association (FSPA):
-Always supervise children. There is no substitution!
-Don't let anyone distract you while children are in the pool.
-Don't leave toys near the pool that might attract children.
-Make sure that you store all chemicals, cleansers and accessories safely and securely in appropriate areas.
-Always use sunscreen. Use the strongest during the summertime.
-Serve food and beverages in non-breakable containers.
-Never swim or play near the pool when consuming alcohol or any type of drugs.
-Learn CPS. These skills can save lives in the event of an emergency.
-Keep a phone nearby in the event of an accident.
-Be sure to keep rescue equipment nearby.
-Consider using ropes or float lines across the pool show swimmers where the shallow end of the pool stops.
-Keep a list of emergency contact numbers near the phone by the pool.
-Make sure everyone knows how to swim. Enroll young children in swimming lessons.
-Exit the pool and go inside at the first sign of a thunderstorm.
-Never run near a pool.
-Avoid diving into water, regardless of if you know how deep it is.
-Never stand or play on a pool cover.
-Never play with drains of any kind.

Associates and Bruce L. Scheiner, Attorneys for the Injured, is a law firm that's committed to representing those who have been injured in a swimming pool in the South Florida area, including Naples, Fort Myers, Cape Coral and Sebring. Call for a free and confidential appointment to discuss your rights. Call 1-800-283-2900.
More Blog Entries:
Children at Risk for Swimming Pool Accidents in Fort Myers and Elsewhere through Summer, South Florida Injury Lawyers Blog, June 13, 2012
Pool Inspections reduce risk of Pool and Spa Accidents in Fort Myers, South Florida Injury Lawyers Blog, April 17, 2012