It's bad enough to get into an accident. But it's even worse when you're involved in an accident with a hit-and-run driver. According to officials with the Florida Department of Highway Safety and Motor Vehicles (DHSMV), law enforcement officers throughout the state are teaming up and working to help raise awareness and educate motorists about this problem and about what to do in the event of one of these tragedies.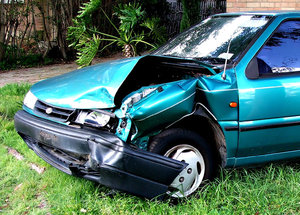 "Hit and run crashes are a growing problem in Florida," said FHP Director, Col. David Breirton.
Our Fort Myers personal injury attorneys understand that there were more than 70,000 hit-and-run car accidents in the state of Florida last year. These accidents can leave victims without any insurance to help cover the damages and no justice brought upon the culprits. In many cases, a motorist must pursue a claim through the uninsured motorist coverage of his own insurance policy.
Authorities do not forgive and forget. You can see on the map of Active Hit & Run Cases that law enforcement officials aren't stopping until they find the fleeing drivers.
Do you know what to do in the event of an accident? You want to make sure that you get all of the information you can and that everyone is okay. Traffic collisions are going to occur. It's how we deal with them that's going to help the outcome. Stay calm and consider the following.
Just remember CRASH:
Call law enforcement officials.
Remain calm and stay at the scene.
Attain all information you can. Get driver, witness and vehicle information.
Sketch out the accident scene. Make note of where and how the accident happened.
Help anyone who was injured in the accident.
Under Florida law, drivers are required to remain at the scene of an accident, exchange information with others involved and render reasonable help to anyone who is injured in the incident. If you're busted leaving the scene of an accident, you could face some pretty serious consequences. For leaving the scene where someone has died, you could be slapped with a first-degree felony, which carries a penalty of $10,000 in fines and up to 30 years in prison. If you're busted leaving the scene of an accident where someone was injured, you're facing a third-degree felony. You're also looking at a fine of up to $5,000 and up to 5 years behind bars. If you leave a property-only accident, you can still be slapped with a $500 fine and up to 60 days behind bars.
You might think it could never happen to you, but that's entirely not the case. In 2012, there were 168 hit-and-run fatalities reported in the state of Florida. That's 6 more than were reported the previous. Overall, there were close to 70,000 hit-and-run accidents reported throughout the entire year. What makes it even more alarming is that 3 out of every 5 fatalities that were recorded in 2012 were pedestrians who were involved in a hit-and-run accident.

If you or someone you love has been involved in a traffic accident, call Associates and Bruce L. Scheiner, Attorneys for the Injured, for a free and confidential consultation to discuss your rights. Call 1-800-283-2900.
More Blog Entries:
Six Children Injured in Cape Coral Car Accident, Florida Injury Lawyer Blog, February 21, 2013
Older Riders at High Risk of Injury in Southwest Florida Motorcycle Accidents, Florida Injury Lawyer Blog, February 20, 2013