The Florida Department of Highway Safety and Motor Vehicles is rolling out a host of drunk driving enforcement efforts for the holidays as law enforcement works to reduce the risk of drunk driving accidents in Fort Myers, Cape Coral and elsewhere in South Florida.
Too frequently, our Fort Myers accident attorneys are called to help a family in the wake of a tragedy caused by the senseless acts of a driver who has climbed behind the wheel after having too much to drink.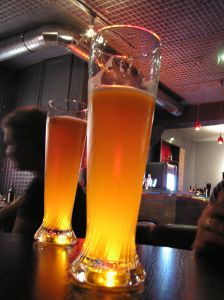 As part of National Drunk and Drugged Driving Prevention Month, law enforcement is reminding motorists that more than 21,000 crashes in Florida last year were attributed to alcohol and drugs.
"The holiday season is a time to celebrate, and no one should have to suffer the loss of a loved one at the hands of a drunk or drugged driver," said Lieutenant Governor Jeff Kottkamp. "I am pleased to see our law enforcement agencies and safety advocates taking proactive measures to make the roadways safer for residents and for those visiting the Sunshine State during the holidays."
Motorists are being reminded that the cost of a drunk driving conviction can be as high as $20,000, including fines, court costs, attorney fees, increased insurance premiums and prison and probation. Unfortunately, drunk driving crashes have been on the rise, even as the overall number of fatalities has declined.
"As traffic crashes and fatalities steadily drop each year, it is disconcerting to see drug-related injuries and crashes rise, which is exactly what happened between 2008 and 2009," said Florida Highway Patrol Director, Colonel John Czernis. "The Florida Highway Patrol will participate in the nationwide, Drunk Driving. Over the Limit. Under Arrest. national crackdown this month to enforce Florida's tough DUI law. In addition, the Department will propose legislative changes this Spring that further strengthen the law as it pertains to drugged driving."
Florida drunk driving facts:
-Forty-four percent of fatal crashes in Florida last year involved drugs or alcohol.
-Drug-related injuries increased by more than 19 percent last year.
-Drug-related crashes increased by more than 11 percent.
-New Year's experienced the highest fatality rate per hour. More than half of the 34 fatal crashes last year involved alcohol.
-28 people died in Christmas holiday crashes last year on Florida roads.

Please celebrate the holidays responsibly:
-Plan ahead. Designate a driver.
-Take the keys. Make sure friends don't drive drunk.
-As a party host, require designated drivers or other plans to avoid guests leaving your party impaired.
-Obey warning labels on prescription medication.
Dial *FHP (*347) to report impaired drivers.

Associates and Bruce L. Scheiner, Attorneys for the Injured, is a law firm dedicated to representing accident victims in personal injury and wrongful death claims throughout South Florida, including Fort Myers, Cape Coral, Naples, Port Charlotte and Sebring. Call for a free and confidential consultation to discuss your rights. 1-800-283-2900.