As the holiday shopping season nears a close, many people are hurriedly rushing from store to store in search of those last few necessities.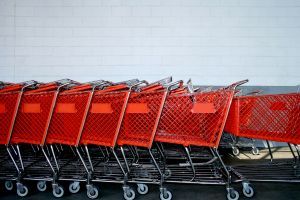 It should be noted, however, that there is a heightened risk of injuries throughout the year-end holiday period. These include slip-and-fall injuries, trip-and-fall accidents, falling merchandise from shelves or even a third-party attack by someone targeting shoppers exiting stores with expensive items.
In each case, owners and operators of these facilities owe their patrons the highest duty of care in ensuring their safety. Although not every injury that occurs at a store is compensable, many times these instances occur as a result of careless or negligent operators and property managers. You should not have to shoulder the burden of medical bills and lost wages because a store failed to maintain safe premises.

Our experienced Fort Myers premises liability attorneys are committed to thoroughly investigating each potential case. Our clients reclaim peace of mind in knowing we are going to aggressively stand up for their rights at each stage of the process.
One of the most common store-related injuries around the holidays is "slip-and-fall." Here in South Florida, we don't have to contend with snow being sloshed into the entryway of every store, but more shoppers means there is more opportunity for something to be spilled on the floor, resulting in a fall hazard. It also means staffers may be frazzled and not respond to clean up spills in a timely manner.
State law requires plaintiffs in these situations to prove company personnel had actual or constructive knowledge (knew or should have known) of the puddle, loose mat or other fall hazard and failed to provide remedy in a timely fashion. Usually, we rely on constructive knowledge, which often means showing the hazard existed for a sufficient length of time store employees should have discovered it in the course of conducting a reasonable degree of routine maintenance. For example, if another customer spills a drink in a grocery aisle and it remains their for two hours, one could argue that is ample time to address the situation, or at least warn customers with a "Wet Floor" sign.
Another frequently-seen injury around this time of year is trip-and-fall. This occurs when there is an uneven floor surface. Stores should recognize an increased level of customer traffic means they must act promptly to address any hazardous walking surfaces, including chips or cracks in the sidewalks, parking lots or steps.
Customers have also reported in December an increase of injuries resulting from falling merchandise. Some store managers order employees to pack the shelves almost to the ceiling ("skyshelving"), creating a serious danger to patrons, particularly if the items are heavy. Injuries can also happen when goods are stacked haphazardly, even if they aren't stacked high. These can result in serious facial, head and neck injuries.
Finally, there is the issue of third-party liability. While stores are generally not responsible for criminal actions of someone else on their property, there could be a case made if security was not adequate. This is particularly true during peak shopping seasons. One security guard at a mall may be sufficient in the dead of summer, but not in mid-December when the stores are known to be packed. This is just one example. Others may include poorly-lit parking lots or lack of surveillance cameras.
It is our hope that everyone in Southwest Florida enjoy a safe and happy holiday season. Go forth and do likewise.
Call Associates and Bruce L. Scheiner, Attorneys for the Injured, at 1-800-646-1210.
Additional Resources:
Holiday Hosts Need To Be Wary Of Liability, Dec. 1, 2014, By David Spencer, Charter Financial Publishing
More Blog Entries:
Bilesky v. Shopko – Sanctions for Spoliation of Evidence, Dec. 4, 2014, Fort Myers Premises Liability Lawyer Blog