As historic Hurricane Irma came barreling toward Southwest Florida, many residents hurried to leave the state. Some were under mandatory evacuation by local and state officials fearing unprecedented and dangerous storm surge. Others were afraid to live for days or weeks without water or power.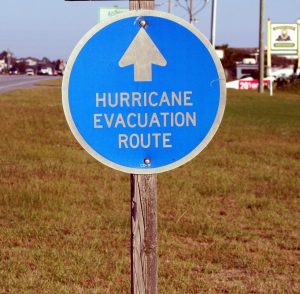 All of this led to a massive evacuation of some 6 million people out of Southern Florida. This kind of congestion inevitably lead to car accidents across I-75, I-95 and I-4, the main routes out of the state.
We now know of a local man whose car accident death can be indirectly tied to Irma, after he reportedly was killed in a hit-and-run car accident in Georgia. The 91-year-old from Naples was injured in a hit-and-run collision at a rest stop on I-75 in Georgia.
The Naples Daily News reports the elderly man had stopped at the rest stop, walked across the parking lot to the restroom and was struck by a vehicle. The driver took off and has not yet been identified. 
Decedent was taken by helicopter to a trauma center. Although his crash-related injuries were major, the stress of the situation reportedly led him to suffer from serious heart failure while he was in the hospital. He died a short time later. His son said his father was bruised from the crash, but then suffered a massive heart attack, from which he died.
In a case like this, there would be several considerations when it comes to questions of compensation. The first would be an issue of causation.
Our Naples car accident attorneys know that when medical conditions precede a crash, it may absolve the otherwise negligent party from liability if the medical condition was truly unforeseen. However, when a medical issue occurs immediately after a crash, the key would be proving the condition was caused by crash.
For example, one may have a pre-existing seizure disorder, but may not have had an episode for many months until the crash. If your car accident attorney can prove the crash was the catalyst that triggered a seizure episode from which serious injury was suffered, then one may have a case for compensation
Similarly here, decedent may well have had a pre-existing heart condition. In order to prove compensation would be in order in any subsequent wrongful death case, representatives for decedent's estate would need to show it was the crash that triggered the episode, as opposed to a mere coincidence that the episode occurred immediately after the crash.
Further, because this was a hit-and-run collision with no identified at-fault driver, the primary claim would be against decedent's uninsured motorist (UM) carrier. As indicated in F.S. 627.727, uninsured motorist coverage is not mandated in Florida, but every insurer is required to offer it and insured's must decline it in writing if they choose not to pay for it. However, this coverage is highly recommended. It covers you in the event you are struck by a motorist who either lacks insurance or who is never identified after fleeing the scene of a crash. Similarly, underinsured motorist coverage will extend coverage in the event you are struck by a motorist who is not adequately insured to fully cover your damages.
Call Associates and Bruce L. Scheiner, Attorneys for the Injured, at 1-800-646-1210.
Additional Resources:
Naples hurricane evacuee dies after hit-and-run crash in Georgia, Sept. 11, 2017, By Tim Aten, Naples Daily News
More Blog Entries:
Cooperation With Auto Insurer Paramount to Approval of Claims, Aug. 31, 2017, Naples Car Accident Lawyer Blog