Many South Florida DUI injury and death cases handled by our dedicated personal injury lawyers occur simultaneously with a pending criminal matter. The two processes are totally separate, and generally do not impact the other.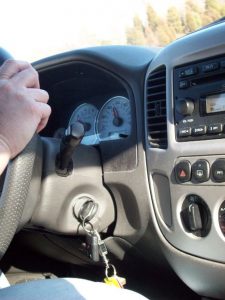 The purpose of a civil trial is to make whole (to the extent possible) the victims of a defendant's action or inaction. Conversely, the purpose of a criminal trial is to penalize a wrongdoer for violating the criminal code of laws. While some criminal cases result in a defendant being forced to pay restitution, that is not the primary goal of the criminal procedure.
That's why we encourage Florida victims of drunken driving to speak to an experienced injury attorney as soon as possible after the crash. Information gleaned in the course of the criminal investigation could impact the civil case as well.
Recently in Naples, a Collier County man was convicted of DUI manslaughter and DUI causing serious bodily injury. The Naples Daily News reported jurors deliberated six hours before finding defendant guilty of all charges, except leaving the scene of a crash involving death, which carries a minimum mandatory four years in prison. Had he been convicted of all charges, he would have faced life in prison. He currently faces 22 years in prison. His defense plans to appeal based on video evidence of the sobriety tests conducted prior to his arrest. One of the testes reportedly should not have been shown to the jury.
According to media reports, defendant was speeding and driving while intoxicated when he rear-ended a sport utility vehicle on Golden Gate Boulevard, crossed the median and ten slammed into a minivan. Although defendant was not wearing a seat belt, he was not injured in the collisions.
Investigators alleged defendant did not stop, render aid or call 911 after the crashes. He drove approximately one quarter of a mile before stopping in a turn lane. A crime lab analyst for the Florida Department of Law Enforcement testified defendant's blood-alcohol concentration was 0.139 based on a sample drawn some 6 hours after the fatal crash. His vehicle's "black box" revealed defendant was driving at a speed of approximately 58 mph in a zone where the speed limit is 45 mph.
At trial, decedent's widow (who was injured in the crash), their children and other family members wore orange shirts with his photograph and an admonishment not to drink and drive. After the verdict, his widow spoke, saying she was sorry defendant's life was ruined, but that his actions had ruined seven others.
The article did not mention whether civil action was being taken against defendant or others.
Victims of drunk driving may have several options for civil liability, including:
Lawsuit against the drunk driver. Although a drunk driver may be held personally liable (and any damages awarded would not be allowed to be discharged in a bankruptcy), most cases will seek liability of the driver's auto insurance company.
Dram shop lawsuit. Florida allows limited circumstances under which an alcohol vendor might be held liable. Per F.S. 768.125, one who sells or furnishes alcohol to someone under-21 or someone who is known to be habitually addicted to alcohol may be liable for a subsequent crash.
Uninsured/ underinsured motorist. These are benefits derived from victim/ decedent's own auto insurer, that would step in to cover the cost of damages that were not covered by tortfeasor's auto insurance. This would also kick in if the case involved a hit-and-run driver.
Call Associates and Bruce L. Scheiner, Attorneys for the Injured, at 1-800-646-1210.
Additional Resources:
Rene Miles convicted of DUI manslaughter in Golden Gate Estates crash, June 20, 2017, By Patrick Riley, The Naples Daily News
More Blog Entries:
8th Circuit: Designated Driver Not Held to Higher Standard of Care, Aug. 28, 2017, Naples DUI Injury Lawyer Blog