While there is no question that advanced safety features on new vehicles have the potential to save lives, there is increasing reports of confusion surrounding such technology leading to serious and fatal traffic collisions.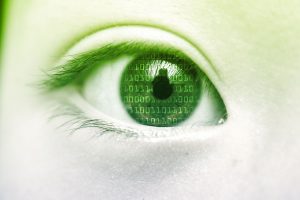 While Tesla's auto-pilot technology is most often in the news, the reality is that new vehicles continue to hit the road with a startling array of technological features that are being promoted as safety improvements. Our car accident lawyers know these are some of the most complex cases a personal injury or wrongful death law firm can handle, pitting motorists against some of the largest auto manufacturers in the world and, increasingly, some of the world's most profitable tech companies, including Apple and Google.
AutoWise reports there have been at least 10 deaths attributed to Tesla's autopilot system, including the death of a Gainesville boy. According to information provided to the Reuters news service, the National Highway Traffic Safety Administration has opened eight new investigations since March. That brings the total number of safety probes into Tesla to 30, including 24 that are ongoing.
Safety Technology: Crashes and Confusion
The AAA Foundation for Traffic Safety reports in-car safety technology continues to rapidly advance across manufacturers and vehicle types.
Prominent technology in today's new vehicles includes advanced driver assistance systems (ADAS), such as Adaptive Cruise Control (ACC) and Lane Keeping Assist (LKA). The report found that driver understanding and expectations differed significantly but perhaps surprisingly, such differences also extended to walkers and cyclists.
Among the key findings:
• Accuracy of respondent understanding was low, at roughly 50 percent. However, bicyclists in the current sample exhibited a stronger understanding of ACC and LKA than other road users, including drivers.
• Pedestrians were more likely to have a poor understanding of capabilities and risks, and were more likely to believe (falsely) that the vehicle would accurately detect a pedestrian and were less likely to believe that the vehicle would continue without adjustment compared to other road-user groups.
• Drivers were more likely to trust their own skills when dealing with bicyclists and motorists, a presumption that is perhaps questionable at best.
• Drivers were more likely to report the technology increased collision risks, in part because of overconfidence in their own driving abilities.
Accident Claims Involving Technology
One of the primary jobs of a skilled personal injury and wrongful death law firm is to thoroughly investigate the causes of a collision, identify all parties responsible, and carefully document the full extent of present and future losses. Without each of these components, victims will be left with an injury claim incapable of fully compensating them for all losses.
A third-party liability claim can be pursued against someone other than an at-fault driver. This can include a property owner, a municipal or government agency, or an automobile manufacturer. Too many law firms fail to uncover the liability of such parties, and fewer still have the knowledge, skills and resources to pursue such claims against these corporations and their insurance companies.
Our car accident attorneys in Fort Myers and Cape Coral know claims involving such in-car technology are even more complex. Misunderstanding of such technologies certainly goes beyond the average motorist; it also extends into America's law firms and courtrooms, where liability surrounding such products is just now starting to be litigated.
A serious collision requires the representation of a serious law firm. That's why we have spent the last half century dedicating ourselves exclusively to the representation of those injured or killed in Southwest Florida.
If you or a loved one is injured, call Associates and Bruce L. Scheiner, Attorneys for the Injured, at 1-800-646-1210.