There is growing evidence that Southwest Florida's roads are more dangerous than at any time in recent memory, as the nation struggles to emerge from pandemic isolation.
The Florida Department of Highway Safety and Motor Vehicles reports 55 traffic deaths through the first six months of this year in Lee County, putting the area on track to surpass 100 road deaths in 2021. That's 11 more than during the same period last year. In 2020, Lee County reported 101 fatal crashes, which claimed 109 lives. Despite the pandemic, last year's fatalities were up 11 percent compared to 2019.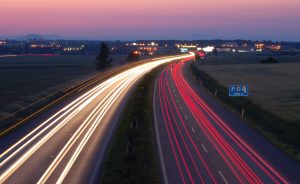 Lee County has surpassed 100 road deaths in 9 years since 2000. However, prior to the pandemic there was evidence that South Florida roads were getting safer. By comparison, Collier County has only reported more than 50 road deaths on one occasion since a record of 79 deaths in 2003.
Local safety advocates told The News-Press that poor driving habits continue to be the leading contributor to serious and fatal collisions.
Stay Smart, Stay Safe This Summer
Statistically, the July 4th weekend is the deadliest of the year on Florida roads. However, back-to-school traffic, returning snowbirds, and winter tourists will bring significant risks over the next six months. This is particularly true this year, as people emerge from the pandemic and take off-season trips in record numbers.
Our car accident attorneys in Fort Myers and Cape Coral urge motorists to remain aware of the risks. Safety advocates point to lax attitudes of many motorists emerging from isolation as a contributing factor in many collisions. When it comes to staying safe on the roads of Southwest Florida, there truly is no off season.
Leading factors in serious and fatal traffic collisions include:
Speeding: Speed not only slows reaction time, the laws of physics mean it exponentially increases the force of a collision. Timed traffic signals and other engineering tactics mean that speeding in stop-and-go traffic is unlikely to help you reach your destinations any sooner. Instead, it could actually slow your progress while increasing stress and the chances that you will be involved in a collision.
Distraction: Not paying attention to the task of driving is already a leading cause of collisions. However, there is anecdotal evidence that the slow pace of pandemic isolation is making it more difficult for motorists to quickly process what is going on around them and to act accordingly. Please put the phone down, leave the radio and navigation systems alone, and avoid allowing yourself to be distracted by passengers or external factors.
Weather: We are entering the height of both rainy season and brush fire season. While these two phenomenon impact road conditions in different ways, they both significantly increase the risks of being involved in a collision. Slow down. Drive only as fast as conditions allow. In reduced visibility, this may even mean pulling over in a safe location and waiting for driving conditions to improve.
Intoxication: Whether by alcohol, prescription drugs, or illegal narcotics, drivers under the influence are at least 4 times more likely to be involved in a crash. In today's connected world, where ride-sharing services like Uber or Lyft or just an app away, there is really no excuse for climbing behind the wheel while under the influence.
Drowsy driving: Summer road trips, tired and confused travelers, and local residents re-assuming the pressure of a regular out-of-home work schedule are all expected to increase the risks of exhausted motorists on the road. Please drive responsibly. Take plenty of rest breaks. Get plenty of sleep. And allow plenty of time to reach your destination safely.
All that is needed to reduce and reverse the current trajectory of fatalities on the roads of Southwest Florida, is for each and every motorist to take seriously the responsibility each of us has to our fellow motorists on the road.
If you or a loved one is injured, call Associates and Bruce L. Scheiner, Attorneys for the Injured, at 1-800-646-1210.