Rare is the instance where any auto insurance company is going to offer an injured party a fair settlement straight out of the gate. Obtaining rightful compensation for injuries – including medical bills, lost wages and vehicle damage – almost always requires the intervention of an experienced accident attorney.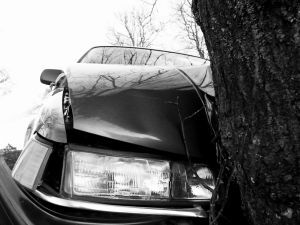 Those involved in "no contact" accidents are going to face an even steeper uphill battle for coverage. These would be instances where the driver takes evasive action to avoid a collision with another vehicle, but ends up crashing into some other object. He or she may still suffer injury or property damage, though it's likely not as severe as if there had been impact with the other vehicle. However, because there was no contact, proving negligence on the part of the other driver can be difficult.
This was the case for a plaintiff in Inman v. Whiteville, where the North Carolina Court of Appeals, was asked to weigh liability in a "no contact" crash, where plaintiff asserted she was run off the road by another driver.

According to court records, the catalyst for the lawsuit was a crash that occurred in September 2011. Driver said she was forced to take evasive action when another driver operated his vehicle recklessly. In taking this evasive action, she drove off the road and crashed. Her passenger suffered the most significant injuries.
Police were called to the scene to investigate and officers spoke to the accused motorist. However, our Naples car accident lawyers understand they failed to obtain his identity or include his name in the accident report. When plaintiff requested this information and inquired as to why they had not investigated further, they indicated it was not necessary because there had been no contact between the two vehicles.
However, this gave the driver and her injured passenger little recourse in pursuing a claim of negligence because they had no idea of driver's identity. Instead, they pursued action against the police department, alleging officers negligently failed to properly investigate, and but for this failure, plaintiff could have and would have pursued liability action against the unknown driver. However, the trial court found and appellate court affirmed that because the officers were acting within the scope of their governmental employment, they were entitled to sovereign immunity.
The outcome of that case illustrates that one of the most critical elements of a "no contact collision" claim is ascertaining the identity of the other driver. Otherwise, the case becomes that of a "phantom driver," and it leaves plaintiff with perhaps the only option of underinsured/uninsured motorist coverage. In UM claims involving "phantom drivers," corroborating witnesses will likely be a key element. In fact, some policies require a corroborating witness, typically some third party to whom you are not connected, before a UM claim will be paid under these circumstances.
The bottom line is that insurers are not going to be eager to pay compensation if there is a chance they don't have to do so, and they see a ripe opportunity for that possibility in no-contact crashes. Your securing an experienced crash lawyer early on in the process will give you the best chance for success.
Call Associates and Bruce L. Scheiner, Attorneys for the Injured, at 1-800-646-1210.
Additional Resources:
Inman v. Whiteville, Sept. 16, 2014, North Carolina Court of Appeal
More Blog Entries:
Hughs v. Kia Motors Corp. – Lack of Fuel-Switch Not Cause of Fatal Brain Injury in Crash, Sept. 30, 2014, Naples Car Accident Lawyer Blog