Auto insurance rates continue to rise in Southwest Florida. Auto insurance companies in Florida enjoy some of the highest insurance rates in the nation, while offering very little coverage to those opting for minimum required protection. Our Fort Myers car accident attorneys urge you to carefully review your policy and make sure that you properly understand what protections it affords you and your family. Otherwise, you likely are not getting what you thought you were paying for in the event of a collision.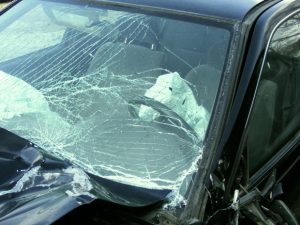 WINK News reports auto insurance rates are rising, with increases of 5-15 percent in the Fort Myers-Naples market. Local agents point to Southwest Florida's explosive growth and instances of insurance fraud as reasons for the increase. Florida auto insurers have long used insurance fraud as a reason to continue to increase rates while lobbying for reduced coverage.
Florida Auto Insurance – SKY HIGH Rates with Few Protections
Insurance Zebra's 2019 report on the State of Auto Insurance, found the average motorist spends $1,470 annually on auto insurance. However, in the Southeast, which includes Florida, rates averaged $1,516. And Florida's rates are nearly the highest in the nation, with an average of more than $2,000.
Nationwide, rates have increased more than 23 percent since 2011. Florida's rate increased more than 50 percent during that time. Only Rhode Island reported larger rate increases. Rhode Island drivers are required to carry minimum $25,000 bodily injury coverage, $25,000 property damage coverage, and $25,000 per person uninsured/underinsured motorist coverage.
Florida PIP Coverage Debate 
Insurance fraud is a favorite agenda pushed by the insurance lobby. Most recently, insurers used it to push Florida lawmakers into reducing Personal Injury Protections.
Florida's PIP law (F.S. 627.736) provides up to $10,000 in medical benefits and $5,000 in death benefits. Insurers successfully lobbied for changes that reduce coverage to just $2,500 if treatment is not sought within 14 days of a crash. The insurance industry cited fraud and a desire to reduce consumer rates as reasons for the change. Cost of Florida auto insurance has done nothing but increase since lawmakers granted their wish.
With Florida drivers now paying the third-highest rates in the nation, Florida lawmakers are considering a bill for the second year in a row that would scrap the state's PIP insurance for required bodily injury coverage, though the move is projected to save the average motorist less than $100 a year.
When it comes to auto insurance in Florida, our car accident lawyers in Fort Myers and Cape Coral know motorists must be proactive in insuring adequate coverage is in place. Consider:
Mandatory minimum insurance: Florida ranks dead last of all 50 states. If you purchase Florida's mandatory minimum insurance you have the lowest insurance coverage of anyone legally on the road in the United States. Florida ranks 50th, with just $10,000 Personal Injury Protection and $10,000 property damage coverage required.
Hit-and-run: Florida continues to lead the nation in the number of uninsured drivers on the road (1 in 4) and the number of serious and fatal traffic collisions caused by hit-and-run drivers.
Uninsured/Underinsured Motorist Coverage: This coverage is optional in Florida but no motorist should be on the road without it. Uninsured Motorist (UM)/Underinsured Motorist (UIM) coverage protects you in the event of a collision with an at-fault driver who does not have insurance or who lacks enough insurance to adequately compensate you for damages. It also protects you as a bicyclist or pedestrian. In many cases, this will be your best source of recovery following a motor vehicle collision.
When it comes to reviewing your auto insurance coverage, choose the best coverage that you can afford (typical suggestions include minimums of $50,000 bodily injury coverage and equal coverage for uninsured/underinsured motorist). You will likely find it does not cost that much more to purchase coverage that will offer you vital protections in the event of a serious or fatal collision.
If you or a loved one is injured, call Associates and Bruce L. Scheiner, Attorneys for the Injured, at 1-800-646-1210.