Already this year, five fatal boating accidents have occurred in Lee County, prompting authorities and safety advocates to urge boaters to use more caution off the coast of Southwest Florida.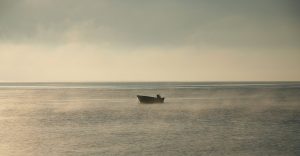 The News-Press reports more than twice as many fatal boating accidents have occurred in Lee County waters so far in 2019, compared to 2018 when two people were killed.
Our boating injury lawyers in Fort Myers posted about boating safety in November as tourist season opened with the 46th Annual Fort Myers Boat Show. The rash of fatal accidents shows there is still much work to do when it comes to improving boater safety.
Boating Accident Causes in SWFL
New boaters, those operating new or unfamiliar boats, and those using rental watercraft are at highest risk of being involved in a serious or fatal accident on the water.
"There are a lot of new boats out on the water. It's a good sign that people are out there enjoying Southwest Florida's waterways, but a higher number of boats on the water means increased potential for accidents," said Brian Norris, a spokesman with the Florida Fish and Wildlife Conservation Commission. "It also means that people may be coming down and boating for the first time, and may not know the area very well."
Falls overboard remain a leading cause of death. Other common causes include boating under the influence, inadequate maintenance and violation of boater safety laws. 
The height of tourism season in Southwest Florida also brings increased risk of injury involving rental equipment, including kayak accidents, canoeing accidents and accidents involving JetSkis or other personal watercraft. 
Safety on the Water
There are steps everyone enjoying the waters off Southwest Florida can take to reduce their risks of serious or fatal injury in a boating accident.
Wear your life vest: Falls overboard that result in drowning are the leading cause of death in Florida boating accidents. There will be no time to put on a life vest in the event of a collision. Always wearing a vest will help ensure that you remain on the surface even if knocked unconscious in the aftermath of a collision.
Know how to swim: It sounds simple. But if you haven't swam in open water for years, take some time in shallower water to acclimate yourself. Older boaters, in particular, may overestimate their physical condition or underestimate how difficult it can be to remain afloat.
Take a boater safety course: Florida law requires anyone born in 1988 or after, who operates a vessel of 10 horsepower or greater, to pass a boater safety course and possess a photo I.D. and boater safety identification card issued by the Florida Fish and Wildlife Conservation Commission.
Obey the rules: Just like the rules of the road, the waters off Southwest Florida have rules in place for your own safety, as well as the safety of other boaters. Following the rules will reduce your injury risks and make it less likely that you will be found liable in the event of a collision.
Fort Myers boat accident attorneys know, like collisions that occur on the roads of Southwest Florida, boating accidents off the coast of Lee, Charlotte and Collier counties are most often caused by boater negligence. Victims of such accidents are entitled to compensation for medical expenses, lost wages, and other damages.
If you or a loved one is injured, call Associates and Bruce L. Scheiner, Attorneys for the Injured, at 1-800-646-1210.
Additional Resources
Florida Boaters Safety Course, Boat U.S. Foundation
More Blog Entries
Southwest Florida Boating Safety in Focus, Nov. 8, 2018, Associates and Bruce L. Scheiner, Attorneys for the Injured.