We hope you will join us April 9 for the final Cape Coral Bike Night of the season. While it is the final event for the season, it's important for motorists to know that summer riding season is just getting underway. Please look twice for riders, always give them the right of way, and do what you can to send them home safe to their families. The few extra seconds it takes to allow a rider to safely pass, is well worth avoiding the potential liability of being found responsible for a serious or fatal collision.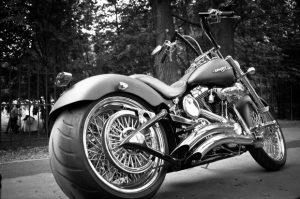 For 15 years, Associates and Bruce L. Scheiner, Attorneys for the Injured, has provided title sponsorship for Southwest Florida's largest family-friendly gathering of motorcycle riders. Visitors are greeted by live music, dozens of vendors, and a variety of contests and entertainment that have made the event bigger and better every year.
Our motorcycle injury lawyers have built a reputation as staunch advocates of motorcycle rights through 50 years of representing riders and their families, and through dozens of events promoting motorcycle safety throughout the communities of Southwest Florida.