This week's distracted driving summit in Washington, D.C. opened with an announcement of new regulations aimed at reducing accidents involving hazardous material, commercial trucks and bus and train operators, the National Highway Traffic Safety Administration reported.
Our Fort Myers semi tractor-trailer accident lawyers and Cape Coral school bus accident attorneys continue to report on the dangers distracted driving pose to motorists. An estimated 6,000 motorists are killed each year and 500,000 are injured in accidents caused by distracted driving. Only drunk driving accidents and speed-related crashes claim more lives.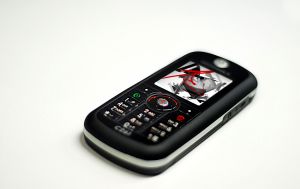 Still, Florida is one of a dwindling number of states that has not enacted a ban on text messaging while driving. Part of the summit's focus will be on pushing states to comply with the stated wishes of the federal government to see a nationwide text-messaging ban enacted by passage of an anti-texting law in all 50 states.
Additionally, a pilot program in Connecticut and New York, which targeted drivers disobeying cell phone laws, dramatically reduced distracted driving in both cities, according to results of "Phone in One Hand, Ticket in the Other."
The announcement of new rules will prohibit all truckers from texting while transporting hazardous materials and make it illegal for other drivers of commercial trucks and buses, or those operating trains, to text while driving.
"We are taking action on a number of fronts to address the epidemic of distracted driving in America," said Secretary Ray LaHood. "With the help of the experts, policymakers, and safety advocates we've assembled here, we are going to do everything we can to put an end to distracted driving and save lives."
The U.S. Department of Transportation is also working with Network of Employers for Traffic Safety (NETS) to encourage private sector companies to promote anti distracted-driving policies in the workplace. Thus far, some 1,600 U.S. companies and organizations have adopted such policies, impacting 10.5 million U.S. workers. Another 550 organizations have adopted policies that will take effect within the next year.
"I am thrilled that businesses across the country are making anti-distracted driving policies an integral part of their employee culture," said Secretary LaHood. "President Obama led by example last year by banning four million federal workers from texting behind the wheel. Employers across America are doing the same to help us set an example and keep our roads safe."