An investigative report on the state of Florida's nursing home industry brings sobering news.
A series of reports by the Naples Daily News, Fort Myers News-Press and the USAToday Network, reveal Florida agencies responsible for investigating serious cases of nursing home neglect and abuse rarely fulfill their critical mission.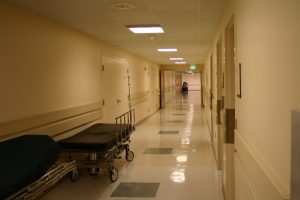 Of 54 nursing home deaths reported by other state agencies to have resulted from nursing home neglect or abuse in the past 4 years, Florida's Agency for Health Care Administration rarely took action. The AHCA is the state agency tasked with keeping nursing home residents safe. Yet in three quarters of nursing home neglect deaths reported by the Florida Department of Children and Families, the agency took no action against the home. The AHCA admitted to failing to even investigate 10 of the deaths. It's unclear whether 18 other deaths were reviewed as the deaths are not even mentioned in the agency's inspection reports.
It's a staggering revelation that illustrates why it's so vital that loved ones properly review a home when placing a loved one. Our nursing home injury lawyers in Fort Myers and Naples also urge those visiting nursing homes to speak up about concerns.
Signs of Nursing Home Neglect and Abuse
The criticism has not prompted state bureaucracies to hold Florida nursing homes more accountable. The Orlando Weekly was among the new outlets to report the state is giving more than 300 nursing homes another six months to install generators mandated in the wake of deadly power outages during Hurricane Irma. Not only was such a mandate not in place before tragedy, 18 months after more than a dozen South Florida nursing home residents died, such basic emergency preparations are still not in place.
The vast majority of nursing homes are now run by large multi-state, for-profit corporations. Reduced Medicare and Medicaid spending, little oversight, and even less accountability, have resulted in an environment that commonly places residents as significant injury risks.
Common nursing home neglect and abuse signs include:
Short-staffing: Lack of adequate staffing and high turnover are two of the most common signs of a poorly run facility. Both are often readily apparent. If you seldom see the same staff members more than a few times, or if finding knowledgeable staff members is difficult, these are signs residents may be at increased risk.
Conditions: With so little state oversight, your impressions of a home are of less concern to operators. Frequently, guests may be the only routine visitors to experience a home's conditions. Poorly kept residents, excessive odor and lack of activities, are common warning signs.
Bedsores: Bedsores are caused by bacteria and inactivity. Lack of movement and proper hygiene are common in poorly run facilities. Lack of proper medical care can lead to life-threatening medical emergencies.
Falls/Negligent Supervision: Dementia, frailty, malnutrition and muscle weakness may result in wandering, falls, or event assault. Lack of staffing, lack of activities and lack of proper medical care are all common contributing factors.
Experienced nursing home injury lawyers know the current regulatory environment means loved ones and visiting friends and family members must be proactive when it comes to looking after the welfare of nursing home residents. If you have concerns, share them with facility management. And don't hesitate to speak to an experienced law firm; it may be the best way to assure the safety and dignity of our most vulnerable residents.
If you or a loved one is injured, call Associates and Bruce L. Scheiner, Attorneys for the Injured, at 1-800-646-1210.